Science has long focused on progress. Researcher Schaber Rinkel says this must change, especially due to the climate crisis and digital transformation.
Technology has driven economic prosperity and social progress for centuries. But this model is coming to an end in the Anthropocene, an exhausted planet. For a sustainable future, it will be necessary to return science to its basics and build massive algorithmic platforms under public control that follow principles of non-profit rather than profit.
This argument by Petra Schaper-Renkel, Research Professor of Science and Technology in Digital Change at the University of Graz, is the focus of the new yearbook of the Austrian Institute of Technology (AIT). The book has now been presented at the European science conference European Forum Alpbach (EFA) in sleepy Tyrol.
Schaber-Renkel takes a look at the challenges and shortcomings of the dual transformation through digital and environmental change, both of which embody the crisis phenomenon and the rescue approach. The Austrian researcher's point of view on combining theory and practice is interesting. She believes that science all over the world, but especially in industrialized countries, is on the fatally wrong path of utility orientation. "In general, the current understanding of science is absurdly narrow to what is immediately achievable," criticizes Schaper-Rinkel.
There is a lot of work to be done to change direction in the ivory towers. But things get very difficult with digital transformation, which goes beyond the economy and also affects private life and democratic political conditions. The research itself is flawed, as Schaper-Renkel explains using the example of large pilot projects in the European Union, each of which is investing 1 billion euros to investigate the topics of graphene, quantum technology and human brain computing.
New paths towards the digital future
"There is a lack of initiatives that address algorithmic systems — artificial intelligence — as the central technology today," Schaber-Renkel says. No project of this size is dedicated to "building an open and public innovation ecosystem for algorithmic platforms," even though this is exactly where the highest added value is achieved. Added to this is the importance of infrastructure.
The Graz innovation researcher stresses the need to think about and prepare completely new paths towards the digital future. Instead of regulating private US platforms, it is about "building public platform technologies open to European audiences." In Schaper-Rinkel's view, the world, democracy and climate can only be saved if AI becomes public infrastructure that is actively developed and used by science and the arts.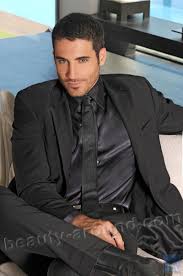 "Certified tv guru. Reader. Professional writer. Avid introvert. Extreme pop culture buff."