in the game
Gaming news
Nintendo is known for its consoles. While players wait for information about Switch 2, President Furukawa explains the company's technology philosophy.
HAMBURG – Gamers have been racking their brains for some time as to what Nintendo's next console will look like. There's still no official announcement about a potential Switch 2, though there are plenty of rumors in the rumor mill. However, Nintendo isn't really known for releasing a console with powerful technology, but rather for exploring the boundaries of the video game medium. This is exactly what Nintendo President Shuntaro Furukawa confirmed in a recent interview.
Nintendo Switch
Nintendo
March 2017
Switch (2019 version), OLED model (2021), Switch Lite (2019)
About 110 million units
Key 2: Nintendo's new technology is not about cheap WOW effect
What happened? When Nintendo launches a new console, there shouldn't be one particular thing missing: motion control, glasses-free 3D or a hybrid console like the Switch. The list of innovative game concepts from Nintendo is long, but at the same time this particular approach is also very risky. Nintendo also learned this the hard way through failed projects like the Wii U or Virtual Boy. But if Nintendo stays true to itself, the Switch 2 should also come with a brand new feature.
But this is not an end in itself. Nintendo President Shuntaro Furukawa revealed this in an interview with Japan Broadcasting Corporation NHK. It's not about forcing Nintendo to introduce a new feature with every console in order to impress players. For Nintendo, the new technology isn't a gimmick; Rather, they want to use it to take the way games can be played in new directions.
There is currently no specific technology we are focusing on, but we are researching a variety of new technologies. However, I think the most important point for our company is to develop new technology not for the sake of novelty, but to explore how it can be a revolution in gaming itself. The idea is this: if we are convinced that a certain technology can offer consumers a new and amazing gaming experience, we are more committed to developing it, and then we also make investments where necessary.
However, President Shuntaro Furukawa did not reveal in the interview to what extent this philosophy from Nintendo should also be applied to the Switch 2. So far, rumors about the new technology in the Switch 2 are still limited. The Switch 2 with an 8-inch display and up to 512GB of memory will reportedly be released in the second half of 2024.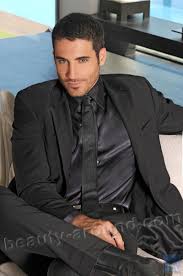 "Certified tv guru. Reader. Professional writer. Avid introvert. Extreme pop culture buff."