In an unstable geopolitical environment, companies are turning to digital transformation initiatives to maintain and increase productivity.
IT managers are under increasing pressure to have a complete overview of their infrastructure. This is the only way you can reduce the risk of disruptions that may affect customer, shareholder and employee data. Without a clear understanding of where your technology stack stands today, these goals will remain out of reach.
Start from the beginning
Asset management is the foundation of every company's information security. The goal is to have a complete, accurate and always up-to-date list of all assets in a company's IT environment. It may seem simple at first – but why is asset management so difficult in practice? When security and IT teams have a comprehensive understanding of your company's IT assets, they can take the necessary steps to mitigate security threats. Misconfigurations, vulnerabilities, and outdated hardware can be identified more quickly.
Look inside you…
A comprehensive asset inventory is the foundation that every business should have. However, research shows that 69% of businesses have experienced an attack targeting "unknown, unmanaged or poorly managed assets connected to the Internet." As long as companies do not know what assets are in their corporate network, they will not be able to protect them.
If your team cannot provide you with this information, you will not know how well you control the relevant security risks. Creating an overview of your company's assets will undoubtedly reveal some of the secrets – shadow IT applications, for example – that have emerged over the years.
Once you've set up your asset catalog, you need to think about how to keep it updated. For example, classifying assets based on their business importance ensures that each asset is given the appropriate amount of attention.
For example, when attackers exploit vulnerabilities, they always target end devices in a corporate environment. If these devices use outdated software, they become easy targets for attackers.
Controlling end-of-service components
Age of software and hardware over time. Once you have an accurate overview of your IT inventory, you can map it against the component lifecycle to ensure that all hardware and software are still supported by the manufacturer and are proactively managed for patches. There are also tools that can map information about shared asset lifecycles to be centrally available.
Normalization, classification and prioritization
In many organizations, there may be tens of thousands of assets that need to be identified and managed. Security tools help accomplish this task and can automate processes so that routine tasks can be completed without manual intervention. By combining asset inventory, end-of-life and end-of-service information, you can view all the information in one area.
Comprehensive Overview: Qualys and DataStore make it possible
If you ask yourself the question: "What does my company look like from a hacker's perspective?", you can get a comprehensive overview of your entire IT inventory. This involves scanning all devices connected to the Internet to determine how existing vulnerabilities can be exploited.
Attack Surface Management is based on a robust asset management approach and goes one step further by assessing the security level of all detected assets. Just like asset management, this must be done on an ongoing basis, with constant detection, classification and evaluation.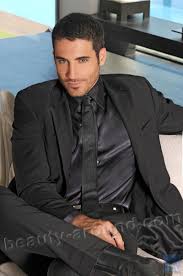 "Certified tv guru. Reader. Professional writer. Avid introvert. Extreme pop culture buff."