Google (Google) presents efforts using AI (Artificial Intelligence) on its official blog. Three uses were also introduced, expansion of supported languages, response to climate change, etc.
Support 1000 languages
Google aims to build an artificial intelligence model that supports 1,000 languages ​​spoken around the world.
According to the company, more than 7,000 languages ​​are spoken worldwide, but only a few currently have enough information available online. By supporting more languages ​​using AI models, we aim to achieve a world where different people can access information.
As part of this effort, a Universal Speech Model (USM) has also been developed that supports more than 400 languages.
In addition, recently, in collaboration with African researchers and organizations, a project was announced to achieve audio input for nine languages ​​spoken in Africa using Gboard.
Responding to climate change and health issues
Forest Fire Tracking
Google is also using artificial intelligence to respond to climate change. For example, in the United States, Canada, and other countries, the company has started an initiative to identify and track wildfires in real time by learning AI models using satellite imagery.
Covers more than 30 large-scale wildfires in the United States and Canada since July 2022. Information for users and firefighting teams has generated more than 7 million impressions on Google Search and Google Maps.
Flood forecast
Artificial intelligence is also used to predict floods. Google supports efforts in India and Bangladesh to predict flood times and water depths. In 2021, 115 million flood warning notices were sent to 23 million people via Google Search and Google Maps.
The initiative will now be expanded to include Brazil, Colombia, Sub-Saharan Africa and South Asia (Sri Lanka). Using an AI technology called Transfer Learning, it is able to work even in areas where little data is available. In addition, a new model "Google Flood Hub" has been launched showing the possibility of a global flood.
protect your health
In response to health issues, efforts are also being made to expand access to diabetic retinopathy screening through the Automated Retinal Disease Assessment Tool (ARDA).
ARDA has successfully screened more than 150,000 patients in countries such as India, Thailand, Germany and the United Kingdom.
Aiming to support creativity using artificial intelligence
Google researchers are developing artificial intelligence "Imagen" and "Parti" that generate images from text. In addition, we created a video with AI "Imagen Video" and "Phenaki" which produces videos from text.
Text-to-image creation technology will be presented in the "AI Test Kitchen" app on Google Play. Google is also open to user feedback on the new technology.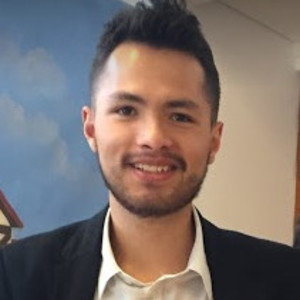 "Travel maven. Beer expert. Subtly charming alcohol fan. Internet junkie. Avid bacon scholar."