A gaming machine needs powerful graphics cards, fast processors, and plenty of memory and useful extras. For nothing annoys a fast race, a hard exchange of blows and a quick exchange of fire more than a jerky or ugly show. To find the best hardware for the money, IMTEST puts gaming PCs and gaming laptops through its paces. This is how examiners do it.
Who makes the race: Gaming PCs and gaming laptops in a benchmark test
It is children's play to answer the question of what is important in a gaming computer: suitability for games. However, in order to find an answer to all gaming habits, testers scan the system with different games, classics, current titles, light-footed and stressful. Another player might be missing Fortnite, PUBG, or Call Of Duty: Modern Warfare (2). Unfortunately, this is not possible everyone Popular titles to be tested. Whenever a new gaming machine comes out, IMTEST wants to provide readers with results immediately and not just after 100 hours of play. The choice must therefore be representative of very different demands among players.
These games are used in the test
Shadow of the Tomb Raider: It's still a popular classic that offers surprisingly good graphics at the old version's maximum settings.
Forza Horizon 5: graphic awesomeness in the structure of this very popular racing game from Microsoft.
Assassin's Creed: Valhalla: The AC series always comes with powerful graphics, and Open World can definitely be stressful for your processor and graphics card.
GTA5: The game is a little older, but the online mode brings together more players than ever from all over the world.
Metro exit (enhanced version): President. In Enhanced mode, the integrated performance benchmark properly exhausts the system, and testers also activate tricky ray tracing here.
3D Mark Time Spy Extreme: Not a game, but an artificial benchmark that simulates a gaming scenario that completes the game setting.
Testers tested all games in test mode with maximum graphics settings at three resolutions. If the notebook screen does not support the resolution to be checked, an external monitor is connected. The calculated Frames Per Second (fps) for all games per resolution is calculated for estimation.
Full HD (1,920 x 1,080)
WQHD (2560 x 1440)
4K (3840 x 2160)
Finally, gaming PCs are subject to the 3D Mark Storage test. It uses data from games to check the speed of access and load times. Both are important for smooth gameplay. IMTEST evaluates the score and time of arrival.
Out-of-game performance
With its fast graphics card and high-performance processor, the gaming PC can also be used for video editing, rendering, photo editing, or any other hardware-intensive work. To check fit, the following tests for laptops and game consoles are calculated:
Geekbench5: processor performance leads this benchmark with crazy calculations. It evaluates speed for both single-core and multi-core computations. Both values ​​are calculated for the test.
Cinebench R23: This benchmark tests the computational speed of computer processors with complex 3D renderings. Single and multi-core performance is also evaluated here.
registration mark: Using this benchmark, testers check the processor and main memory speed.
Crystal Disc Mark: The program determines the writing and reading speed of the HDD and SSD storage. The speed of long threaded operations with a file size of one gigabyte is used for evaluation. The best values ​​from five lanes of read and write in megabytes per second are included in the rating.
video editing: It's not a benchmark, it's a practical performance test when computers have to convert 4K video to FullHD using Handbrake. Here IMTEST evaluates the duration.
Evolution of heat, volume and consumption
Testers measure volume at a distance of 40 cm from the computer. You can determine the power consumption in watts using the TimeSpy Extreme game benchmark. On gaming laptops, testers use a professional-grade Bosch GTC 600C thermal imaging camera to check heat distribution and extreme heat on the back, on the surface of the keyboard, and on the rest of the laptop palm.
There are additional test points for laptops: mouse and keyboard field quality also counts here. Testers take into account the size and arrangement of the keys, the size of the touchpad surface, ease of use, and extras such as lighting and a number pad.
In order to determine battery life, the laptop needs to be able to hold up with continuous video playback over a WLAN stream and also when playing games. The test evaluates both runtimes. The maximum charging power in watts is also included in the grade.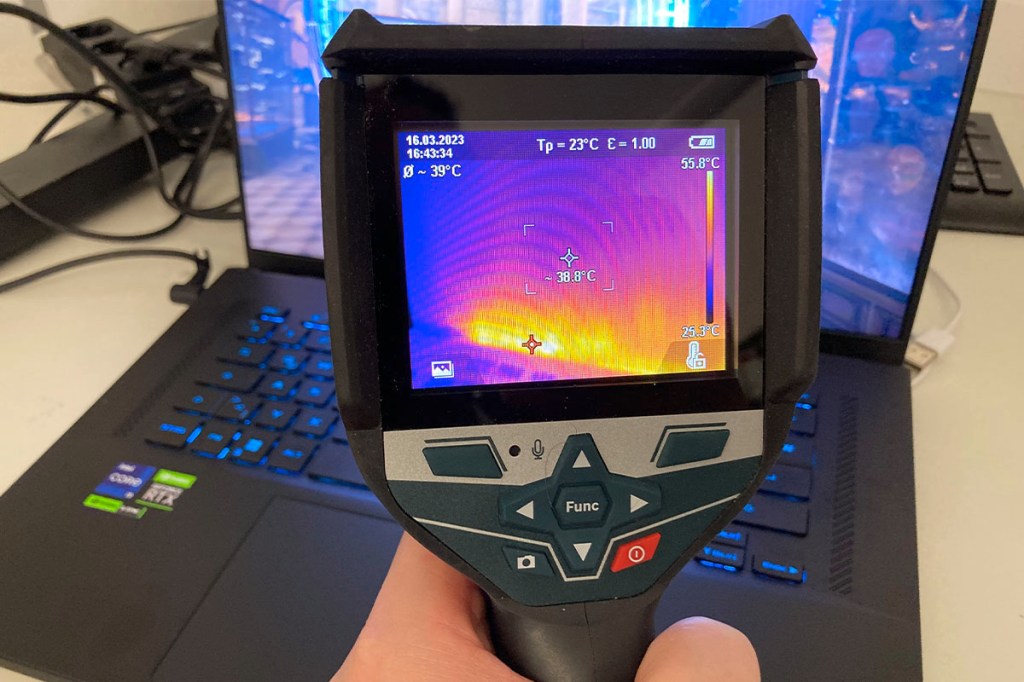 Gaming laptops and gaming PCs in the test: The coveted premium gear
Of course, it also depends on the basic equipment. This includes the type and number of connections, the size of the built-in memory, and connectivity such as WLAN and Bluetooth standards.
Unlike gaming PCs, gaming laptops should also come with a reasonable webcam, fingerprint or facial recognition. A good ratio of weight to serving size is also desirable.
---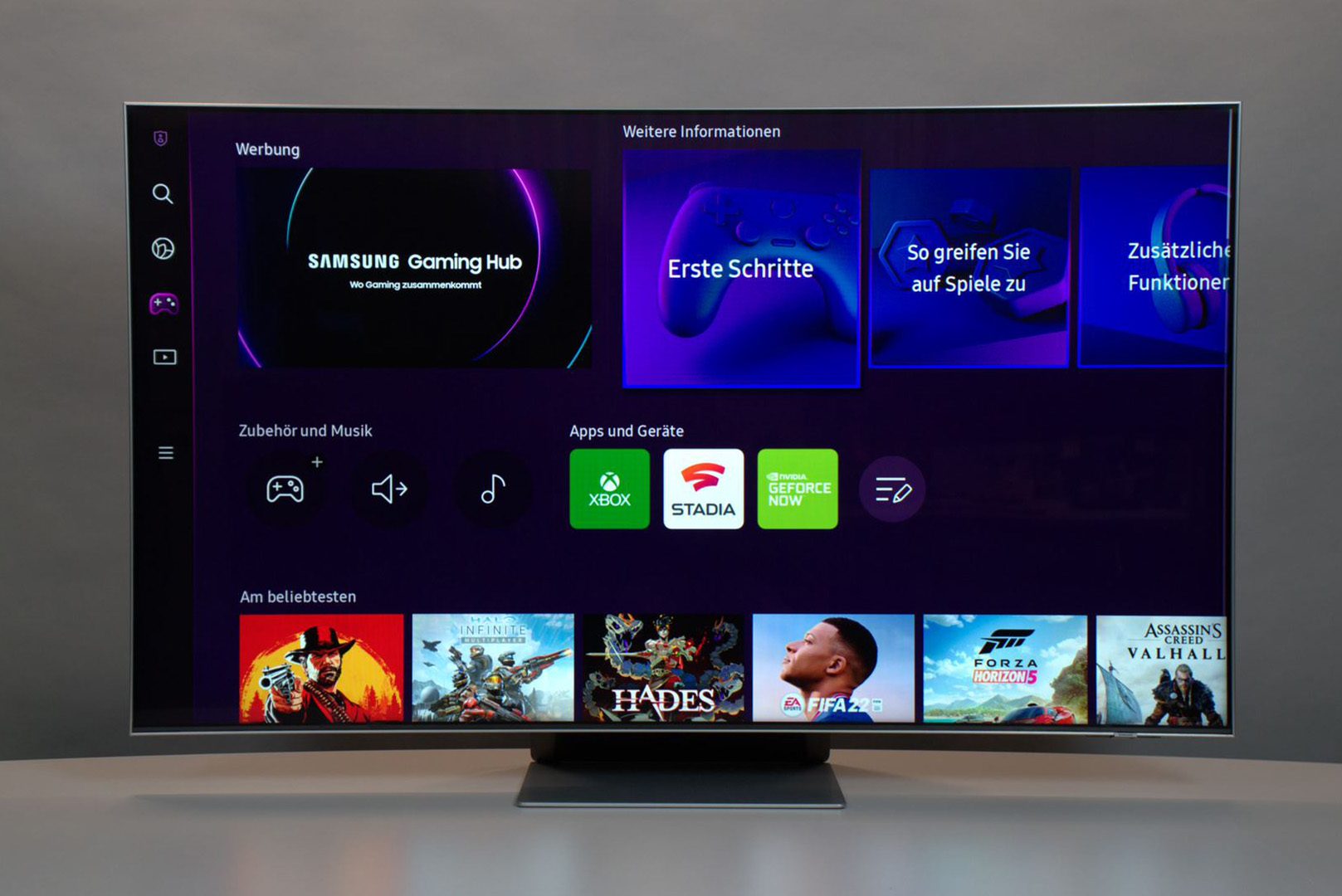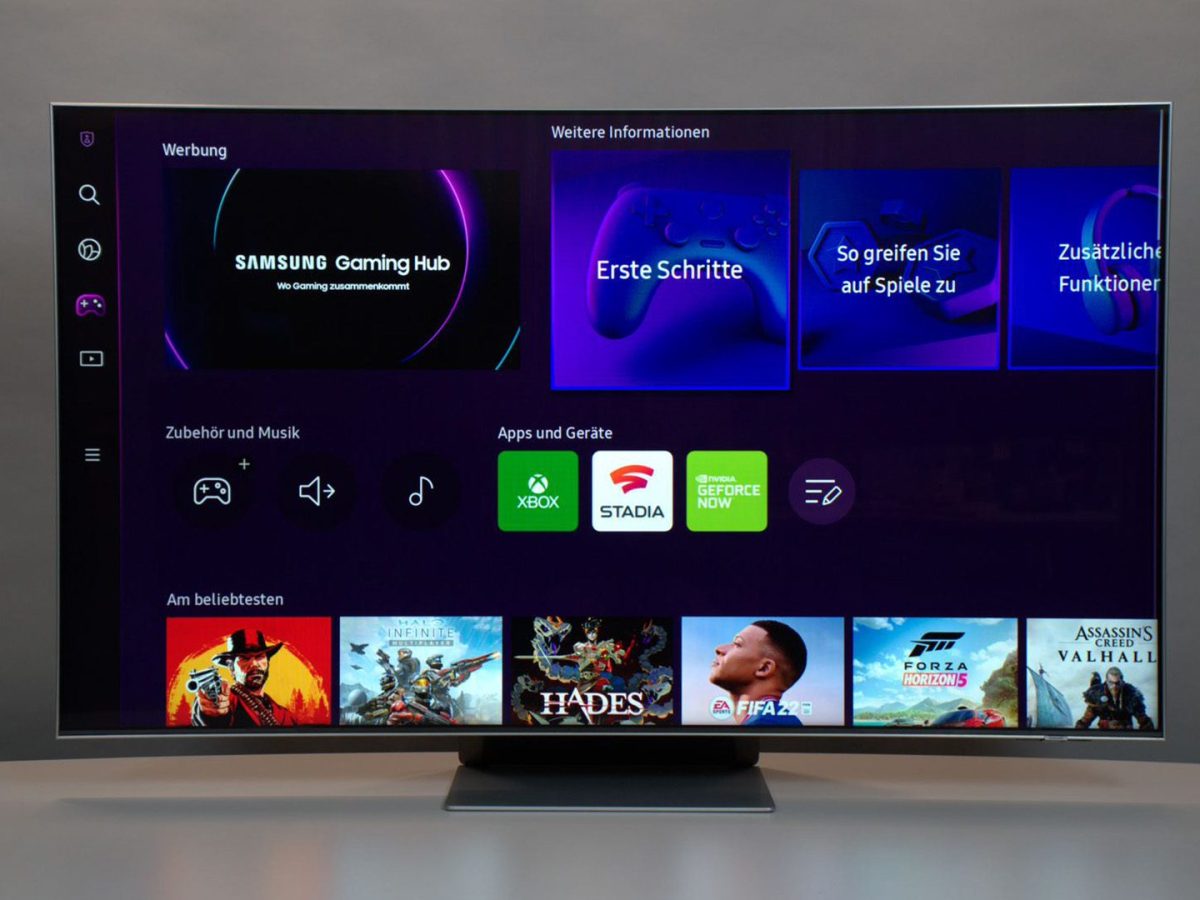 This is how IMTEST TVs are tested in a comprehensive testing procedure.
---
Gaming laptops: screen measurements
Our testers measured the screen for color accuracy using a colorimeter and HCFR software, in both the sRGB and DCI-P3 color space. This ensures that the gaming laptop can handle muted colors as well as particularly bright colors and is also suitable for gaming and video editing. Testers also evaluate contrast ratio, resolution, and refresh rate. Finally, the professional Gossen Mavo Monitor luminance meter measures the maximum screen brightness.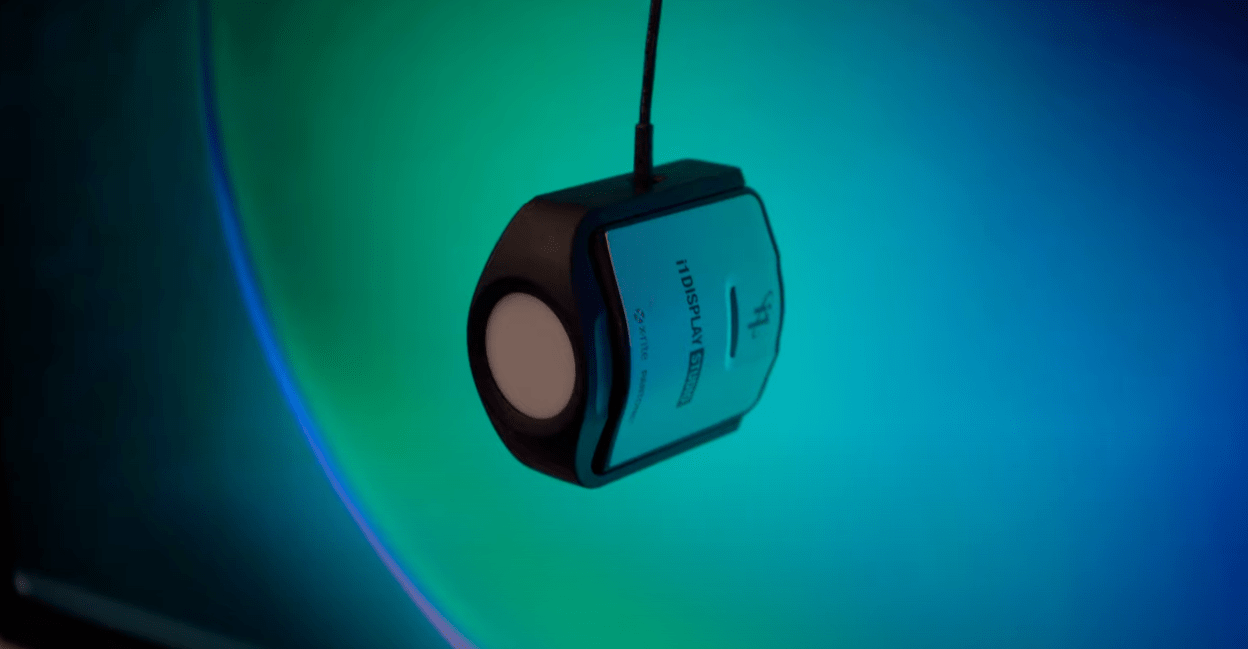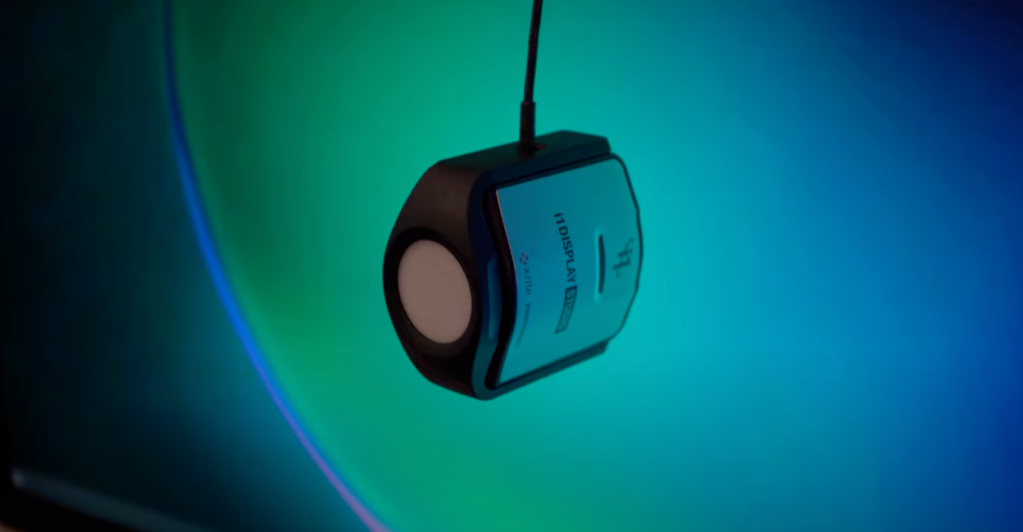 "Unapologetic analyst. Infuriatingly humble coffee evangelist. Gamer. Unable to type with boxing gloves on. Student. Entrepreneur."