Innovative learning opportunities for prospective professionals
The Staatliche Berufsschule III Bamberg Business School is revolutionizing the health department through the use of mixed reality technology. This innovative technology opens up new possibilities for students in the learning process and offers a realistic experience.
As representative of the material expenditures company of the Zweckverband Berufsschulen Stadt und Landkreis Bamberg, District Director Johann Kalb attaches great importance to the use of the latest technology in vocational schools. The State Vocational School III Bamberg Business School would therefore like to thank the financial spending company for the financial support, which makes it possible to use the latest technology in the classroom in the first place.
Through the use of mixed reality glasses, students can now experience virtual and simulated scenarios in healthcare. This allows them to learn complex medical procedures in a safe and controlled environment.
Taking advantage of the in-house AnimaRES series, a multi-award-winning 3D animated environment, learners can, for example, simulate surgeries, perform medical diagnoses, or conduct interactive anatomy lessons. This practical approach makes theoretical concepts more concrete and easier to understand. Thus, mixed reality technology offers an interactive and immersive learning experience in which students actively participate in the learning process.
Nicole Waltzko, who works for the Ministry of Health, emphasizes the advantages of this innovative technology: "The incorporation of mixed reality technology will greatly expand our training opportunities. Our students can now gain hands-on experience in a safe environment that will prepare them for their future careers in healthcare."
The Staatliche Berufsschule III Bamberg Business School thus sets a new standard for integrating technology into education. Through the use of Mixed Reality technology in the Department of Health, students are optimally prepared for the demands of the modern healthcare system.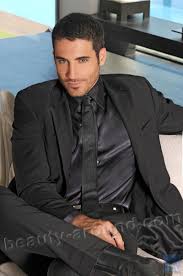 "Certified tv guru. Reader. Professional writer. Avid introvert. Extreme pop culture buff."