Contemporary dance is a popular field for using digital media. Three out of five productions purchased at the Science and Theater Festival, held for the third time in various locations in collaboration between Experimenta and Theater Heilbronn, are performance dance approaches to the festival's slogan "Utopia MenschMachine?"
Britain's Alexander Whiteley is a techno-geek among today's tech-loving choreographers: the five-day festival came to a close on Sunday at the House of Comedy with his visually and sonically overwhelming dance piece "Anti-Body" and the Alexander Whiteley Dance Company. . In the dark aesthetic of Ridley Scott's sci-fi classic "Blade Runner," Gabriel Cioli, Hanna Ekholm and Thea Hockey dance in virtual dimensions, distorted and seemingly crushed by creative technology.
Instrumental show with hammer beats
The viewer can be captured or entertained for 60 minutes, visualizing and flickering the bits and bytes in the data jungle. The effective staging with hammering rhythms and perfect lighting direction allows the three dancers, individually or in formations, to assert themselves in wild movements until they transform into symbolic avatars in the mist. Until our experience with bodies becomes immaterial. But what's the other matter here?
We know that antibodies serve our immune system. Whitley's book Anti-Body examines whether we humans are immune in our individuality. Or whether algorithms will accommodate us, which will please major international companies. Anyone who does not wish to deal with such social and political issues is simply amazed by the expansion potential that dance has.
Light sculptures and LED fans
Dancers wear motion capture suits and communicate with special programs via sensors. Their movements create light sculptures, LED fans, vortexes and galactic spots. Transparent screens in front of and behind the dancers reflect the artificial structures. As if in a cage, the dancers perform in fluid forms, their missions projected into virtual space.
The world of light and shadow quickly gains momentum as programmed interactive art causes classical choreography to blur and eventually disappear. This is likely a calculation given Whiteley's extremely fluid and powerful choreography, which celebrated its German premiere last summer at the Color Dance Festival in Stuttgart and was subsequently shown at the Art and Media Center in Karlsruhe.
Incidentally, another ballet icon has handed over his legacy to the Karlsruhe ZKM: William Forsyth, 74 years old and still a great dance revolutionary, was perhaps the first and most innovative in creating digital dance pieces in collaboration with media specialists. .
Remixing something new with something familiar
Aesthetically, Alexander Whiteley goes beyond and goes his own way when he explores the potential of digital platforms and recombines the new and the familiar. High-frequency pulse generators generate flashing walls of data, sound waves in the rhythm of a heartbeat, dazzling soundscapes, double and multiply motion loops, and alluring lighting effects. Time and again, real dancers appear in the ubiquitous digital world with flailing arms and legs, swaying low upper bodies, leaps and poses.
This complex illusion machine, built in concrete neural networks, reaches interested and enthusiastic audiences in poorly attended comedy theatre. "Human Machine Utopia?" As a theatrical performance, the festival's theme is quite real.
Alexander Whiteley is a pioneer in the field of contemporary dance and digital art and represents an interdisciplinary approach. The 43-year-old choreographer and political scientist who lives in London is trained in classical and contemporary dance. Whiteley has created scores for leading British dance companies, is also a New Wave collaborator at Sadler's Wells Theater and founded his own company in 2014. During lockdown, Whiteley launched the Digital Body project, using motion capture technology and collaborating remotely with digital artists and composers to create dance films Digital.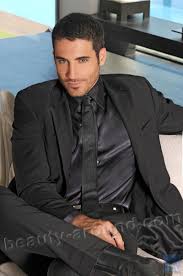 "Certified tv guru. Reader. Professional writer. Avid introvert. Extreme pop culture buff."