ams OSRAM (SIX: AMS) yesterday revealed the development of ALIYOS LED-on-film technology, which brings entirely new approaches to the design, engineering and creativity of automotive lighting. It allows car manufacturers to express their brand identity in exterior and interior lighting in unprecedented ways and create entirely new 3D lighting and animation effects to display dynamic and individual messages and information signals to drivers and other road users.
"The introduction of advanced LED-on-film technology represents a revolution in the way LEDs are used in automotive lighting and provides exciting new opportunities for customers to differentiate their vehicle brands," said Gerald Pronieski, global vice president of product marketing for ams OSRAM's automotive operating systems. "
Transparent, flexible and delicate LED lighting

ALIYOS technology enables ams OSRAM to apply tiny LEDs to a thin, flexible and transparent substrate. The small LEDs, connected by almost invisible metal cables, can be freely arranged in individually controllable parts and in any shape. They can be installed to enable standard lighting functions such as brake lights or turn signals, but also to create unique, custom shapes and animation effects. Small LEDs can also be used to display abstract aesthetic symbols, words, images, or decorative patterns as well as information or warnings.
Transparency, a special feature of ALIYOS(TM) technology, combined with small LEDs creates the impression that light appears out of nowhere. Additionally, multiple slides can be arranged one behind the other to create new 3D lighting and animation effects.
Video: ALIYOS – Light from nowhere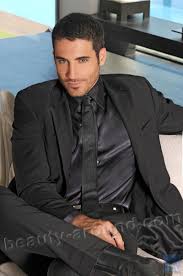 "Certified tv guru. Reader. Professional writer. Avid introvert. Extreme pop culture buff."