From now on, users from 26 countries can access Google Domains and register their domain through the service. The launch comes after a seven-year beta phase.
That was a long beta phase: Seven years later, Google launched Google Domains. The beta version has been available since 2015, and according to Google, several million users have already created their domain via Google. On Google Blog "The Keyword" The company is now announcing the official launch:
Today, we're moving Google Domains from beta to publicly available in 26 countries. With millions of active registrations, we know how important domain names are to customers, and we take a serious responsibility to deliver a service that is often at the heart of a business, brand or passion.
Users can now register their domains in 26 countries and choose from 300 different domain extensions. In addition, Google offers "high performance DNS" and "round the clock customer support from real people". However, after signing up for Google service and domain registration, users need to create their own website themselves. Not surprisingly, Google recommends its own Google products or sites such as Wix, Shopify, Squarespace, Weebly, and Bluehost that the company collaborates with.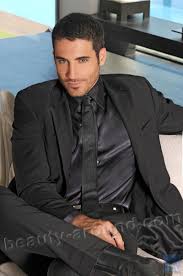 "Certified tv guru. Reader. Professional writer. Avid introvert. Extreme pop culture buff."