Photo: baodautu.vn
HANOI (VNA) – One of the main obstacles in recent years to the development of the Vietnamese economy has been the weak social and economic infrastructure, which requires effective use of the opportunities offered by the Fourth Industrial Revolution.
That's what many participants in Symposium On the development of digital infrastructure and acceleration of the application digital technology And digital platforms in building and managing social and economic infrastructure in the process of industrialization and modernization by 2030, with a vision for 2045, organized on November 16 by the Central Economic Committee.
According to Vice Chairman of the Central Economic Commission Du Ngoc An, the Indo-China nation's social and economic infrastructure system has undergone new stages of development in recent years, which has gradually met the requirements of national construction and defense.
However, the infrastructure system still has many shortcomings, which are reflected in some points. The ICT infrastructure system is still slow in speed and does not meet the requirements of developing Internet of things, smart cities, robotic vehicles, etc.
Access to broadband services in rural and mountainous areas remains limited. The national databases that create the basis for the digital economy are still being published. In addition, the national digital transformation process lacks initiative and cybersecurity still presents many flaws that need to be addressed.
Seminar panorama. Photo: VNA
At the symposium, domestic and foreign experts put forward opinions to develop a secure and reliable digital infrastructure, and create trust in the community.
The opinions expressed will be compiled by the editorial team of the draft "Guidelines and Policies for Industrialization and Modernization by 2030, with a Vision for 2045", and then submitted to the CPC Central Committee in 2022.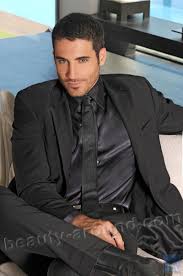 "Certified tv guru. Reader. Professional writer. Avid introvert. Extreme pop culture buff."