@Elchinator (CC0 License) / pixabay.com
Companies that handle customer data are obligated to take good care of it and not pass it on to third parties. In order to ensure this, companies must attach great importance to a high level of IT security. This article shows how to increase IT security in the office.
Why is IT security so important?
Sensitive customer data, as well as employee data, must be protected in the company. There are many dangers lurking on the Internet with the goal of either stealing this data or making it public in order to cast a company in a bad light. It has happened before that companies lost their reputation due to such attacks.
In addition, there are attackers on the World Wide Web who want to paralyze systems or delete data in order to harm the company. Every entrepreneur should be aware of these risks.
Appropriate IT equipment for more security
In a company that moves with the times, updated technical equipment is the order of the day. Computers and other technical devices should not be outdated, but comply with current standards. After all, old hardware can not only break faster, but also lead to system vulnerabilities due to insufficient functionality.
Security vulnerabilities can also arise if computers, laptops or smartphones are not updated regularly. There are updates to improve the system and keep it secure. So anyone who refrains from updates puts the entire network at risk.
In the context of increasing security, more and more companies are buying a firewall. Sophos Central For example it is a comprehensive system that prevents dangers that may come from outside.
Security starts with the employees
IT security starts with the little things. Therefore, employees should receive regular training on safety related topics. It is also important to remind them about important updates or – even better – force the system to perform certain updates on its own. However, control by the IT department is inevitable.
In addition, it is imperative that employees use secure passwords so that no one outside can gain access to the systems. A good password consists of numbers, letters, and special characters. It should not contain any words, but should consist of an imaginary set of characters. This way no one can guess the password and hacking by attackers becomes more difficult.
Homepage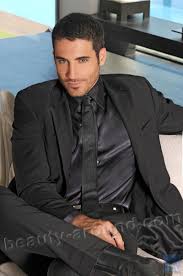 "Certified tv guru. Reader. Professional writer. Avid introvert. Extreme pop culture buff."