ID Logistics, the contract logistics provider, installs technology Bleecker At its warehouse in Azuqueca de Henares in Spain. These are visual designations based on patterns that act as icons to ensure traceability even in challenging configurations. Bleecker codes stand out from traditional technologies such as barcodes, QR codes, and RFID. Using artificial intelligence, it provides 360-degree real-time tracking of the logistics platform, identifying the goods transported. An innovation that reduces human errors and improves warehouse performance.
detection cameras
In addition to Bleecker codes, the concept requires the use of high-definition software and cameras scattered across several locations in the warehouse, particularly in transit areas. Codes on cargo (parcel or pallet), and even on handling equipment are detected by installed cameras. Artificial intelligence, using its algorithms, will be responsible for identifying and controlling the movements detected by the cameras. It will then be analyzed to control the traceability of the products.
In the coming months, ID Logistics will install Bleecker's technology in five other Spanish locations, then continues its momentum and plans to outfit more in Spain and Portugal where the company has 64 logistics platforms.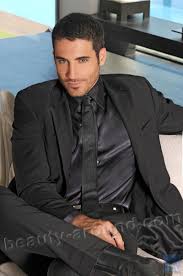 "Certified tv guru. Reader. Professional writer. Avid introvert. Extreme pop culture buff."