A small camera, also mounted on a pole, is still in beta and aimed at public parking spaces across the street. This camera records the use of parking spaces in its field of view.
The employee in charge of the Mobility Office confirmed that the camera only records movements anonymously with deliberately poor accuracy and that the recordings would be deleted at the end of the day. District President Jans emphasized that great importance was also attached to data protection for other data collected.
Charging station in junction box
Industrial Basel (IWB) is also testing a charging station for electronic mobile phones on Gundeldingerstrasse, which draws electricity from a standard power distribution box. According to the director of the IWB, it is a cost-effective proposition that is easy to implement, provided it proves its worth. 35 of the 650 distribution boxes located in the city area will be suitable for this from their location in the immediate vicinity of the car park. The IWB is tasked with making 200 new charging stations for electric vehicles available in public over the next few years. This is intended to enhance e-mobility.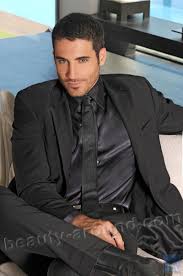 "Certified tv guru. Reader. Professional writer. Avid introvert. Extreme pop culture buff."