The production of mRNA antiviral vaccines should become more efficient, sustainable and cheaper thanks to the synthesis of an RNA building block developed at the Graz University of Technology. Researchers from Graz University of Technology and acib (Austrian Center for Industrial Biotechnology) have published a method for producing pseudoredin in the latest issue of Nature Communications. The body's defense mechanism is fooled by pseudoredine.
Unlike conventional vaccines, mRNA vaccines do not work on weakened pathogens. Instead, vaccination is used to bring the direct instructions (synthetically produced RNA) for immunoactive proteins into cells. This mRNA blueprint is used by the cells of the body to produce the specific antigen itself. If it is then presented to the immune cells, the specific immune response required is triggered.
So that the human immune system does not terminate the mRNA that is introduced into the cell too early, the mRNA is chemically modified – the building block of RNA can be replaced by the nucleoside seuduridine. As a result, the artificially produced RNA in the patient's cell is not recognized and rejected as "foreign" genetic material, but is accepted.
It used to be a long and energy consuming process
Until now, the production of this component was long and energy-intensive, and required the use of toxic reagents and scarce raw materials. Despite this, the efficiency of converting natural uridine into the required building block was only 40 to 50 percent.
Graz researchers have succeeded in the first enzyme-driven biocatalytic synthesis of psodoridin. The biocatalytic synthesis of psodoridin is "highly efficient," as summarized by the three study authors Martin Pfeiffer, Andrei Ribar and Bernd Nieditzky from the Institute of Biotechnology and Bioprocess Engineering at the Graz University of Technology and acib. The authors stated: "In our view, the sequential conversion of uridine to pseudouridine deserves the designation 'dream reaction' both from the general organic structure and from the chemical process point of view."
Instead of the previous four to eight process steps, the alternative production process for pseudoredine from Graz requires only a single process step with four reactions running in parallel, the Graz University of Technology announced on Tuesday. In addition, it can occur at room temperature. The four enzymes uridine phosphorylase, phosphopentose mutase, and pseudouridine monophosphate glycosidase phosphatase—which, according to the authors, can be readily produced using E. coli bacteria—are used as catalysts. The only waste generated is phosphate, however, it is still recycled during the catalysis process. The installation achieves a conversion return of more than 92 percent.
"Our work shows that biocatalysis is an effective alternative to the chemical synthesis of C-nucleotides such as pseudouridine," summarized Bernd Nieditzky, Head of the Institute of Biotechnology and Bioprocess Engineering at Graz University of Technology and CSO at acib. Large-scale production could make mRNA vaccines cheaper to produce in the medium term, the TU was confident.
service: M. Pfeiffer, A. Ribar & B. Nidetzky: "Selective and economical atomic rearrangement of uridine by cascade biocatalysis of pseudoredine production," Nature Communications, April 2023, DOI: https://doi.org/10.1038/s41467-023-37942-7, https://acib.at/contact/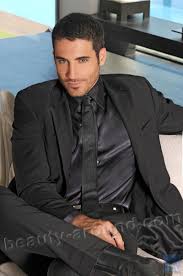 "Certified tv guru. Reader. Professional writer. Avid introvert. Extreme pop culture buff."