Royal Philips (NYSE: PHG; AEX: PHIA), a global leader in medical technology, has announced the signing of an agreement to acquire Cardiologs, a France-based medical technology company specializing in transforming cardiac diagnostics through artificial intelligence (AI) and cloud technology. The transaction, subject to usual closing conditions, is expected to be completed in the coming months. Her financial details were not disclosed.
"We are delighted to welcome cardiologists into the Philips teams. Thanks to artificial intelligence, the reading of ECGs and Holters will be improved, allowing for better diagnosis, and it will be easy to exploit all the data without exception in order to save patients time for clinicians. This is the medicine of tomorrow!", Announce David Corcos, President of Philips France. "This acquisition strengthens the Philips AI Hub in France, which will include more than 200 researchers. Every day, they help advance medicine around the world".
The Cardiology acquisition fits perfectly into Philips' existing suite of cardiology care solutions. This portfolio includes real-time patient monitoring, therapeutic devices, telehealth and hospital IT, as well as diagnostic and cardiac monitoring solutions, which were added with the recent acquisition of BioTelemetry, Inc.
Cardiologists will complement this offer with a vendor-independent cardiac scanner and ECG analysis applications based on machine learning algorithms. Developed in partnership with leading clinicians, Cardiologs technology facilitates diagnostic reports, reduces errors and simplifies the work of caregivers and patient care, enabling them to deliver specialized cardiac care faster and more efficiently. CE and FDA-marked for arrhythmia detection, Cardiologs technology is based on a growing database of more than 20 million ECG recordings and is supported by a number of clinical publications.
"By delivering great clinical insights, as well as automated clinical reporting, Cardiologs' medically recognized AI technology and data scientists are an asset to our growing suite of cardiology solutions in hospitals and ambulance settings.", announced Roy Jacobs, Head of Business at Connected Care chez Royal Philips. "Philips' global presence can accelerate the delivery of Cardiologs technology to patients around the world and help achieve the quadruple goal of a better patient care experience, better health outcomes, a better employee experience, and a lower cost of care."
"We are excited to be part of Philips and continue to innovate together to deliver solutions that empower caregivers around the world", announced Yan Floro, co-founder and chief of cardiology. "We look forward to the opportunity to grow the business within Philips, maintain vendor neutrality and continue to work with third-party suppliers to drive greater adoption of digital health solutions across the globe."
Cardiologs was founded in 2014 and is headquartered in Paris, France. Its 70 or so employees, made up largely of software engineers and data scientists specializing in artificial intelligence and deep learning algorithms, will join Philips and develop the company's ongoing innovation activities focused on artificial intelligence, jointly with the company's research and development laboratory in Paris.
Philips has a strong presence in France, consisting of research and development activities, as well as sales, marketing and distribution across multiple locations.
Thus, Philips positions itself as a key partner in making the transition to a digital and sustainable environment a reality. This strategy is based on its global experience in the patient-centered continuum of care, with in-depth skills in radiology, oncology and cardiology, and investments in emerging areas.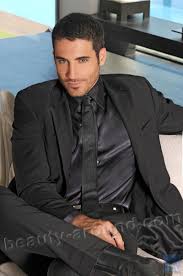 "Certified tv guru. Reader. Professional writer. Avid introvert. Extreme pop culture buff."