In fact, the weekend should have been very relaxing. On Friday morning, I first wanted to submit the Alpine Space Developed Media Thesis to my Master's Seminar on Media Ethics at Karlsruhe Institute of Technology (KIT) and then send the study thesis for free use. Within the next week I anticipate the first questions and hope the discussions will be constructive.
Well, in retrospect, you are always smarter: I could have warned that things might be different. When I previously asked on Twitter if there would be any interest in the study's message at all, 97.7% of respondents said "Sure, put it on the blog!"
A resourceful journalist from Süddeutsche Zeitung found Alpine Space's media thesis so interesting that on the morning of the symposium on November 19, 2021, a larger interview appeared in print and behind SZ's online firewall. And then it began: Even while I was giving the introductory lecture, interested news and inquiries from the media, politics, science and the public poured in. There was also encouragement and more information. I'm still trying to focus – and a few interviews are scheduled for next week.
With the help of our wonderful colleague Lina Dittrich, it was possible to cut out a KIT seminar lecture digitally within a day, so that I could make it available to the students and also to you:
With the understanding and support of my family, I am now able to complete the in-depth study letter, also available for free download here:
Although the Alpine Space Media thesis about my new book "Withdrawal or crusade? The crisis of Christianity and the danger of fundamentalism', I resisted the cliché of making reading compulsory for students. But of course I would be glad if people would continue to read and think along with adventure and knowledge and sometimes just the pleasure of religious studies. And now, though the clock is late, I really look forward to the discussions that will begin in the coming weeks! 🙂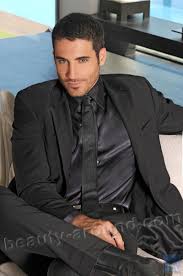 "Certified tv guru. Reader. Professional writer. Avid introvert. Extreme pop culture buff."