Study "Precision Agriculture"

February 28, 2023

Written by Simon Fisher

Matthias Meyer grew up in the country. He can reconcile his love of what soil has to offer with the digital media of his precision agriculture course. The show is "tailor-made" — and certainly not just for it.
Mathias Meyer loves the earth. At the age of eight he learned to drive a tractor. "Sowing and seeing how something grows is an essential experience for me every year." When he first consciously became aware of the process of sowing, growing, and harvesting, he was 14 years old and knew: "This is for me. I want to work in this field someday."
He is now 20 years old and studying Precision Agriculture at the Ostwestfalen-Lippe University of Applied Sciences (TH OWL) in the fifth semester. The English term "precision farming" includes site-specific and targeted management of farmland using digital process technologies.
After growing up on a farm in Viersen near Mönchengladbach with arable farming and ox fattening, he moved to Höxter for his bachelor's degree. "I didn't want a degree in agriculture or pure farming. I'd rather work with computers than deal with animals." More than a year and a half before he graduated from high school, he was already inquiring about courses where he could deepen his enthusiasm for sustainable farming. And technology and computer science, so he says, those in Weserbergland found a "tailor-made course".
Continue reading the article?
Are you already a VDI subscriber or member?
sign in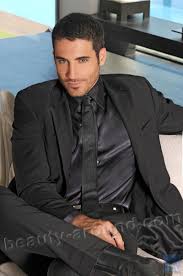 "Certified tv guru. Reader. Professional writer. Avid introvert. Extreme pop culture buff."