Optomec, a manufacturer of industrial 3D printers, has been awarded a number of new patents covering the use of Aerosol Jet 3D printing technology to produce 3D microstructures.
This process is typically used in printed electronics applications, and can produce parts with an accuracy of up to 15 microns. This is invisible to the human eye and corresponds to about one-fifth the width of a human hair. Optomec has proven its capabilities in aerosol jets with a full range of material types including polymers, composites, and even metals.
With the granting of new patents, the company's intellectual property portfolio now has over 75 patents and includes global protection in the USA, Asia and Europe.
Reducing the micrometer range
Optomec's new patents describe a 3D printing process for microstructures in which the mechanical properties of aerosol inks are altered during application by in situ heating or ultraviolet illumination.
In the case of UV illumination, the light will partially cure the photopolymer ink droplets on the fly, while the heating element will allow the solvent-based inks to dry quickly through evaporation. according to document This has the effect of increasing the viscosity of the aerosol ink, allowing it to form small free-standing 3D structures. Using this technology, Optomec was able to achieve a lateral width resolution of 15 μm, along with 100 nm layer thicknesses and 100x aspect ratios for millimeter-sized structures.
Subscribe to 3Print.com's weekly newsletter. Every Monday we send out the week's top articles and updates. Subscribe now for free.
Did you find an error? Or suggestions and additions? Please send us a message.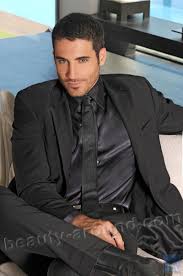 "Certified tv guru. Reader. Professional writer. Avid introvert. Extreme pop culture buff."