New hood technology



Researchers create film solar cells for cars

1/9/2023 at 5:02 PM
Those who use solar energy can lower their electricity bills and do good for the environment. For several years, this was also possible using solar cells in cars. However, the Fraunhofer Institute is now developing a new prototype that promises long range and low cost.
Researchers in Freiburg have developed thin film solar cells for car hoods. The project manager, Martin Heinrich, said the film could be adapted to the color of the car in question, which was not the case before. Fraunhofer Institute Solar Energy Systems (ISE) in Freiburg.
There is now a prototype on the hood of the production car. "We are now looking for development partners to further improve the surface and then start full-scale production together with the car manufacturer," Heinrich said. He estimated pure production costs for the hood movie at around €100 to €150 – but there had to be a big series for that.
After selecting suitable materials, the research team built prototypes with different amounts of solar cells, cell technologies, and circuits. The institute explained that the team extensively tested all prototypes in the laboratory to ensure the electrical performance, reliability and durability of the photovoltaic cover.
Up to 4,000 kilometers per year are possible
A study showed that the solar range of the car in Freiburg, south of Baden – that is, in a relatively sunny city – could reach 4,000 kilometers per year. The roof will contribute about two-thirds, and the hood the remaining one-third. Solar technology is suitable for both electronic vehicles and combustion engines.
Manufacturers have already equipped the roofs of cars with photovoltaic cells, Heinrich said. These are mostly glass surfaces. The Fraunhofer system revolves around a structure on a metal surface. Fraunhofer researchers attached film to the hood of a Volkswagen Polo – the model in question was manufactured until 2009. The project will be presented at the IAA Mobility, which starts on September 5 in Munich.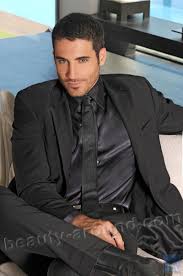 "Certified tv guru. Reader. Professional writer. Avid introvert. Extreme pop culture buff."