September 6, 2023
Guest contribution from Richard Belzer
Today, festivals are more than just a venue for music. They represent a new kind of popular culture that focuses on interaction, sharing, collaboration, and sustainability. The brands that are authentically shaping this development have the opportunity to expand their reach and connection with the public.
Photos from this year's Wacken Open Air will never be forgotten. The festival site is mired in a muddy mess, while all the visitors who make it to the scene in time for the entry stop have had the time of their lives mired in mud in dirty rubber boots and partly rain protection. Thousands of posts on social media attest to this, which not only conveyed the atmosphere, but also showed how brands – including Deutsche Telekom, Rio and Krumbacher – have tried with great success to make the most of the weather-related mud battle for the benefit of the public.
Festivals have always been about special experiences. However, while it used to be all about music, bands, vocal and theatrical performances, today Lollapalooza, Deichbrand and Wacken & Co are so much more. People don't just watch anymore. They want to celebrate together, create collaboratively, and share their experiences.
The boundaries between the stage and the audience are disappearing
The motto is not just "there", but "right in the middle". Thanks to technologies such as augmented or virtual reality – and especially through social media – the boundaries between stage and audience are becoming increasingly blurred. For example, Deutsche Telekom has been broadcasting concerts and festivals in 360 degrees for many years, and enables fans who couldn't be there to be at least a virtual part of the action using virtual reality – by feeling like they're right on stage standing next to it. the artist. In fact, sitting on the couch at home.
With the opportunity not only to share experiences, but to interact with them, the brand builds relationships with people who are open to the brand's messages in these exact moments – if they succeed in digitally conveying them to a wide audience beyond the actual festival audience to convey them.
Sharing Moments: The Power of TikTok and Snapchat
In the age of TikTok and Snapchat, fans are power. They create, share and set trends. For brands, this means not just observing, but actively participating. The festival provides the ideal environment for this. For on-site activation, Share Moments is the daily order. However, it is important to stand out in the mass of content. This is achieved by breaking through classic content structures. Content has to be real – and there's no content more authentic and original than your own community content that celebrates the brand and products. Brands must create unique moments and incentives – in the right context, of course. This is how Deutsche Telekom plans this year with the Creators Lounge on the grounds of the Lollapalooza festival, which will take place on September 9 in Berlin: here, visitors and creators can create content from photos and videos in an original branded environment and share a unique experience on social media. Each user-generated content in the form of posts, photos and videos offers a new and unique perspective.
Important: Brands don't have to be concerned only with the festival environment in which they appear. It is more important to blend into the environment and create moments worth sharing. If this works, the brand stands out and turns festival visitors into fans. Creators also play a role in this overall structure. They naturally interact with the brand, which makes them approachable. This creates authentic content that is appreciated by the community and audience and leads to follower growth.
Environmental awareness: Fans and brands benefit from green festivals
However, festivals and brands can not only create events of original content, but also of meaningful content: growing environmental awareness, especially among the younger generations, has prompted festivals such as Lollapalooza to make their events more sustainable or even obtain their accreditation according to DIN ISO 20121. . Through things like eco-friendly products and waste reduction, brands can create a real connection, especially with Gen Z. Not only service providers or sponsoring partners, but also festival visitors should be included in the process and incentives for social and environmental action should be created.
Brand messages can be presented credibly in a variety of innovative forms in order to reinforce one's commitment to sustainability. Kia, the transportation provider, did just that, for example, as part of this year's About You Pangea festival. In line with the brand's vision of finding sustainable mobility solutions, the company held various workshops on this topic at the festival site.
The right interaction between festivals, creators and the community not only creates authentic experiences, but also ideal venues for messages of depth. Authentic engagement is key: brands are not allowed to use festivals and the content generated there for social media to advertise. Instead, they must truly listen to, engage with, and understand the community's content.
---
Richard Belzer is Director of Public Relations for Kruger Media Brand Communication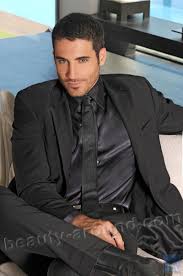 "Certified tv guru. Reader. Professional writer. Avid introvert. Extreme pop culture buff."