Face recognition is not just about recognizing faces. AVA-X It distinguishes four levels, which differ significantly from each other. This makes it concrete when and how this technology is safe.
According to AVA-X GmbH, it has developed one of the most powerful solutions for access management via facial recognition. Sentinel has been tried and tested for stadiums, hotels, corporate branches and in the investigation area. In a short report, the Swiss company explains how the cutting-edge technology actually works:
Face Detection is the software's primary ability to recognize a human face in a photo or video. This is the basis for all other applications. The AI ​​only realizes that it is a human face.
With the "Face Match" feature, the AI ​​compares the signatures of two facial images with each other and can only recognize whether it is the same person or not. Face matching can be used when unlocking machines or during automated passport control at airports. Amnesty International does not "know" the identity of the person.
The software captures facial features as a feature vector. A feature vector is the numerical representation of facial features in n-dimensional vectors that can be used for pattern recognition and machine learning. Accuracy when matching face signatures is 99% and above. However, the face itself cannot be reconstructed from the feature vector.
AI compares the signature of a face to a group of faces and recognizes when there is a match. But: AI does not know the identity of the person and does not associate the face with personal data such as place of residence or date of birth. According to the company itself, this level is also used completely anonymously by AVA-X. However, companies to manage access can assign names to facial signatures, which makes identification possible. However, they are bound by data protection law and the persons concerned must be informed in advance.
At this level, captured faces are associated with identities. So the artificial intelligence recognizes his identity and associates the face with personal data. This requires a dataset associated with faces and personal information. In some cases, this information has been obtained and described without the consent of the data subjects. This is illegal in this country, because data protection requires the express consent of the person concerned.
AVA-X does not perform at this level. We use solutions for levels 1-3 only. This means that AVA-X does not collect or store any identifiers or personally identifiable information. The basis for using facial recognition technology at Level 1 is always the person's consent that their image can be used for a specific purpose. According to their own statements, AVA-X solutions are evaluated as non-critical by data protection officials. Can facial recognition now be used with a clear conscience? "Oh yes!" It says AVA-X. (Stadium World 02.12.2022)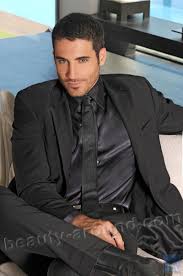 "Certified tv guru. Reader. Professional writer. Avid introvert. Extreme pop culture buff."