Munich. With the new BMW iDrive, the BMW Group is introducing the Show & Play concept to the next generation of cars, enabling a completely new intuitive interaction between driver and vehicle. The next leap in development will follow in the new class from 2025. The future generation of the BMW iDrive will turn the car into a digital experience space. And with the BMW Panoramic View, the new multifunction steering wheel, the new center display and the new BMW 3D Head-Up Display as central display and control elements, the typical BMW user experience is reinterpreted in the models of the new series.
Continuing the continuous development of the BMW iDrive system through new technologies.
The next technology leap enables the brand's signature modern interior design with an emphasis on touch and enhanced voice interaction. The BMW iDrive in the new series features four central elements. with the new BMW panoramic view The typical BMW driver orientation has been rethought and the content is available to all passengers. BMW's panoramic view is based on completely new head-up display technology. Information is displayed at a perfectly coordinated height across the entire width of the windshield. BMW's panoramic view is complemented by the new Vision BMW 3D Display For active driving situations in which required information, such as assisted driving or road guidance, is displayed in high-resolution 3D animation in the driver's line of sight. about new Multifunction steering wheel The display content in BMW Panoramic Vision and BMW Head-Up Display 3D is controlled individually, according to the following principle: "Eyes on the road, hands on the wheel". It is operated conveniently and accurately using the steering wheel buttons and is supported by active touch technology and multi-layer technology. The focus of the BMW iDrive system in the new series is on the new
Central display With a design language that defines the brand and with intuitive touch functionality. The new central display's matrix backlight technology ensures high-resolution images, brilliant colors and sharp contrasts, no matter the lighting conditions.
The operating logic of the BMW iDrive for quick access 'QuickSelect' introduced in 2023 will continue in the future BMW iDrive. In the new series, the system is based on a highly integrated software architecture and is based on the next generation BMW operating system. The intelligent connection of the vehicle with the BMW Cloud and the digital ecosystem for its customers creates an immersive user experience and a new type of interaction between people and vehicles. It turns the cars of the new series into digital spaces of experience.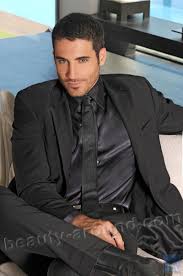 "Certified tv guru. Reader. Professional writer. Avid introvert. Extreme pop culture buff."