IRW-PRESS: Aberdeen International Inc .: T2M Global, Technology Partner at Aberdeen International (TSX: AAB, F: A8H, OTC: AABVF) has been selected by the US Department of Energy to use AES-100 technology to implement the new Open up to the $ 50 billion market To convert syngas to hydrogen
TORONTO, CANADA – April 15, 2021 – Aberdeen International Inc. (Aberdeen or Company) (TSX: AAB, FWB: A8H, OTC: AABVF) Announces new developments related to its recent acquisition of AES-100 Inc. From T2M Global (see press releases dated February 1, 2021, February 11, 2021, March 3, 2021, March 10, 2021 and April 8, 2021).
AES-100 was selected by the United States Department of Energy (DOE) for use in Hawaii Gas to provide overall efficiency for Synthetic Natural Gas (SNG) production and recovery of pure hydrogen (fuel cell grade) from low purity synthesis gas waste flow improvement. The expected benefits are: (a) Improved natural gas production costs for Hawaiian gas. (B) Reducing the carbon footprint; (C) A new source of income from the sale of hydrogen in fast-growing markets for low-carbon fuels and industrial applications.
Benaken Patel, president of T2M Global, stated that Hawaii has the highest electricity rates in the United States (30 to 40 cents / kWh). Extracting hydrogen from so-called dilute stranded syngas could bring in new revenues from Hawaiian gas in the millions and make the company independent of electricity. It will also provide much-needed hydrogen for a growing fleet of fuel cell vehicles in Hawaii and for forklift trucks operated by Plug Power. "
The project is expected to pave the way for AES-100 to enter the global market for converting dilute synthesis gas to hydrogen in excess of $ 50 billion: Hawaii Gas currently produces natural gas by cracking naphtha (a petroleum derivative); Then natural gas is used by more than a million customers for heating, cooking and energy. Natural gas production results in a waste stream that has a low hydrogen content (syngas). Using modular AES technology, which uses an electrochemical process to selectively separate high-purity hydrogen from this waste stream, Hawaiian gas will be able to develop a new source of income while improving the quality, energy and emission intensity of the existing natural gas production.
The project, funded by the Department of Energy, aims to demonstrate AES-100's capabilities as a scalable solution, not only to improve systems efficiency and carbon dioxide balance – at a time when the energy sector is under increasing pressure to decarbonize – but also to align product supply with an expected 2.5 trillion hydrogen market. Dollars.
About ABERDEEN INTERNATIONAL INC.
Aberdeen International is a global commodity investment company and commercial bank focused on small cap companies in the rare metals and renewable energy sectors. AES-100 Inc. , An Aberdeen investment portfolio, the exclusive rights and all intellectual property rights for T2M Global's Advanced Electrolyzer System (AES-100) to produce hydrogen from Lute Synthetic Gas.
For more information, please visit our website at www.aberdeen.green
Additional information is available from:
Ryan Ptolemy
Financial Director
Aberdeen International Corporation
+1 416-861-5882
This press release contains "forward-looking information" within the meaning of applicable Canadian securities laws. Forward-looking information includes, but is not limited to, statements about: The potential use of AES technology by the US Department of Energy; Benefits and uses of AES technology; Potential cost savings and benefits of AES technology; Renewable energy sectors, including hydrogen; And the future plans of the company. Forward-looking information is subject to known and unknown risks, uncertainties and other factors that may cause the actual results, activities, performance, or achievements of the company to differ materially from those expressed or implied in this forward-looking information, including the risks specific to the mining industry and the risks described in the notice. The Company's year is available in Company Profile on SEDAR at www.sedar.com and on the Company's website at www.aberdeen.green/. While the company has attempted to identify significant factors that may cause actual results to differ materially from those stated in the forward-looking information, there may be other factors that may cause results not to appear as expected, estimated or intended. There can be no assurance that this information will prove to be accurate, because actual results and future events may differ materially from those expected in such statements. Accordingly, readers are cautioned not to rely excessively on forward-looking information. The company does not undertake to update any forward-looking information except in accordance with applicable securities laws.
The source language (usually English) in which the original text was published is the official, authorized, and legally valid version. This translation is included for a better understanding. The German version can be abbreviated or summarized. We are not responsible or liable for the content, correctness, suitability or accuracy of this translation. From the translator's point of view the letter does not constitute a buy or sell recommendation! Please note the original report in English at www.sedar.com, www.sec.gov, www.asx.com.au/ or on the company's website!
You can find the original report in English through the following link:
https://www.irw-press.at/press_html.aspx?messageID=57879
The translated message can be found under the following link:
https://www.irw-press.at/press_html.aspx?messageID=57879&tr=1
Register for newsletter:
Current press releases for this company directly in your mailbox:
http://www.irw-press.com/alert_subscription.php?lang=de&isin=CA0030691012
Ad posted by IRW-Press.com. The broadcaster is responsible for the content.
Free reprinting is permitted provided the source is acknowledged.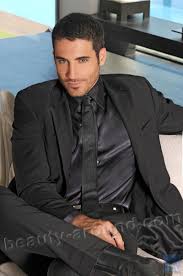 "Certified tv guru. Reader. Professional writer. Avid introvert. Extreme pop culture buff."