(With materials from DTS News Agency) Bosch relies heavily on heat pumps.
Bosch industrial group is planning a huge investment in the heat pump business despite a planned relaxation of the controversial building energy law. Bosch President Stefan Hartung asserts that heat pumps are needed in large quantities to make Germany climate-neutral by 2045. By the end of the decade alone, Bosch intends to invest €1 billion to expand its production capacities in Germany, Poland, Sweden and Portugal.
Political debate on the Building Energy Law
Stefan Hartung is happy with the intense political debate around the Energy Building Act. He asserts that it has led to a solution that includes openness to technology, a longer transitional period, and an understandable procedure. Now he would like a similar discussion about planned EU regulations such as the change in the Environmental Design Directive.
Bosch is growing despite inflation and reluctance to buy
According to Hartung, Bosch sales growth is currently slowing due to inflation. In some markets, there is a reluctance to buy, and the extravagant expenses of a kitchen, a car, or a house are put off. In Germany, growth is below zero. Demand is also falling in the United States, while China is developing relatively steadily. However, Bosch is growing again this year.
A technological leap in artificial intelligence
Stefan Hartung rates the recent technological leap in artificial intelligence positively. Generative AI such as Chat GPT enables machine applications that were previously thought to require humans. Artificial intelligence will be a solution to increase Germany's productivity despite the shortage of skilled workers. However, there are also risks to be discussed in the coming months as well as opportunities. It would be shocking to him if the same path was followed as with genetic research: banned, and then only done outside of Europe.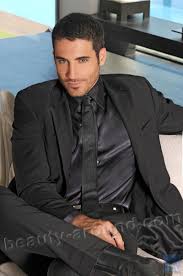 "Certified tv guru. Reader. Professional writer. Avid introvert. Extreme pop culture buff."