This includes a new brushless motor (BL51R) with a larger diameter and stronger magnet. In addition, according to the manufacturer, the electronic components combined in one unit ensure optimal power transmission. Moreover, the enhanced two-speed full-metal gearbox with optimized storage for optimal power transmission. Pocket cell batteries extend service life and charge cycles
increase age
But since not only strength but endurance when drilling in wood and metal and impact drilling in stone is also important, the cordless drill/driver (DCD 800 E2T) and cordless comb/driver (DCD 805 E2T) are equipped with power stack 18V batteries as standard. Inside, the pouch cells are stacked like in a sandwich.
According to Dewalt, this not only allows for a more compact design. On the one hand, the bag cells better dissipate heat and thus increase the service life and the number of charge cycles. On the other hand, current can flow better due to lower internal resistance.
Practical: According to the manufacturer, Powerstack batteries are compatible with all 18V XR devices and chargers. For users already using machines equipped with Dewalt's 18V XR or XR Flexvolt batteries, both screwdrivers are also available as a base version (DCD 800 NT and DCD 805 NT) without battery and charger.
Dewalt Cordless Drills and Impact Drills are equipped with a 15-stage torque unit with electronically controllable switches and torque lock-offs.
According to the manufacturer, this should allow accurate drilling and screwing. So that the machines can also handle long-term use without any problems, the safety electronics constantly check the battery temperature, protecting the current draw and discharge.
quick change
The cordless drill and combined drill have a 13mm quick-release drill chuck made of solid metal with central locking jaws and automatic spindle locking. As a result, the application tool is securely installed according to the manufacturer and can be changed quickly.
With an overall length of just 16.4 cm (DCD 800) and 17.7 cm (DCD 805), drill and impact drivers can also reach nooks and crannies and, according to Dewalt, can lie securely in the hand in any working position. When working under difficult lighting conditions, the luminosity of the integrated LED can be regulated in three stages and the illumination angle can be adjusted continuously.
Other Features: Rubber handle and housing, belt hook.
If you enjoyed this article, please stay tuned for updates on this topic
Topic newsletters Concrete drilling and spreading they ask
Click on the company mailing list Dewalt they ask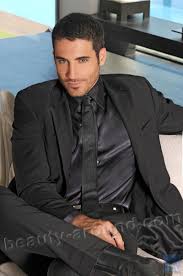 "Certified tv guru. Reader. Professional writer. Avid introvert. Extreme pop culture buff."