Norwegian tech optimist Erik Norman Hansen explains how innovative technologies are revolutionizing our lives and why we must positively accept technological change in order to explore the world beyond the obvious in his keynote speech at the start of Automatica on June 27 at 9:30 am at the Automatica Forum in Hall A5.330. In his guest post he gives a hint.
In a world teeming with technological marvels, it is very easy to stay in the status quo. We are quick to appreciate the immediate impact of new technology, but we often fail to understand the depth of its hidden potential. This needs to change. We must move away from these initial assumptions and dare to imagine the boundless horizon of technological possibilities.
Today's pace of innovation is nothing short of miraculous. From artificial intelligence to quantum computing, these developments are not only driving economic progress, but also paving the way for a more sustainable and inclusive world. And we, technology enthusiasts, have the privilege and responsibility to steer this progress in the right direction.
"Every day we push the limits of the possible"
We must not ignore the extraordinary achievements we have already achieved. Every day we push the boundaries of what's possible, often in ways that are far from popular perception. Understanding the role we play in this transformation is key.
The "Beyond the Appearance" keynote address will address these technological trends that are revolutionizing not only our individual lives, but also the organizations we belong to and the society we live in. How are these technologies affecting us today, and where are we going?
The world is changing, we are developing and our tasks are changing. It is up to us to make sure this changes for the better. Let's embrace transformation, dig deep and explore the world beyond the obvious!
https://automatica-munich.com/de/messe/programm/automatica-forum/
Who is Eric Norman Hansen?
Eric Norman Hansen is a strong technical optimist who makes energetic and compelling presentations on how technology affects organizations, society, and individuals. Eric holds a degree in Economics and has been involved in digitization for over 20 years. He looks forward to exploring topics related to what technology means to us and how we can make the best use of it.
Erik Normann Hansen has led some of the largest technology companies in Norway and the Nordic countries. Today he runs his own company, where he focuses on what the future will bring and what we need to do to be successful in the future.
He sits on several supervisory boards of Norwegian companies and is the co-author of the book "Når juss møter AI" (When Law Meets Artificial Intelligence), published in summer 2019. Eric appears regularly on TV and radio to talk about the latest technologies and their implications. He also has his own podcast called 30 Minutes in the Future, where he discusses the near future with guests. Eric has become one of the most sought after speakers in Norway over the past few years and has won several awards for 'Best Speaker'.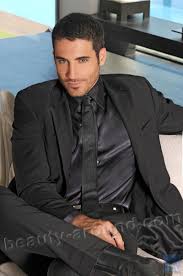 "Certified tv guru. Reader. Professional writer. Avid introvert. Extreme pop culture buff."