2020 was a strange year, and 2021 followed. But I was very lucky. I've always worked from home, anywhere I can find an internet connection, and my work has never been interrupted. In many ways, with my respected team at ZDNet, I have been in a good position to advise and guide individuals and businesses in the transition to remote work, because that's what we've been doing – very efficiently and productively – for many years. Years.
To continue down this path, here is a list of my technology projects to prepare, in this particular context.
Better segmentation of social media
Social networks, and Twitter in particular, are a wasteland. The problems started with Justin Bieber fans, but chauvinistic politics on both sides of the Atlantic and then brutal conspiracy theories over 5G and Covid-19 ended it. Lies, misinformation, and frankly scum and nonsense, made it barren.
If I want to keep my Facebook/Twitter/Instagram accounts, I'd better make it my own. Follow and interact with people who uplift my spirit and know how to cut when needed. Life is too short to argue with people whose purpose is to argue.
I can say a lot about the evils of social media, but I'll stop there.
No more turning away from screens
It's hard for me to get away from screens without radically changing what I'm doing. The screens themselves don't make me miserable, but I feel the difference when I'm away from them for a long time. I've noticed that when I spend a day working with my hands or in nature, my brain has a different quality. It's obviously fine for me. I'll give her more time.
I also like to go out in the morning with my cup of coffee, spend some quiet time each evening, and leave the phone behind either way. I stay away from screens when I eat, have a conversation or 30 minutes before bed. This is what I call "screenless moments". These are little things, yes, but they are good ways to break up. Likewise, longer breaks, and breaks of a few days away from screens, put my mind back in place. I come back sharper and focused, and can do more things than if I didn't take a break.
I used to think of breaks as a waste of time. I was wrong. Breaks are much more difficult in this time of pandemic, and I know many of them are running out of space at home or in nature, and leaving is not an option. But even a few days of changing my routine really helps me.
Less distraction
Kindle is the perfect tool for that. No social media, no messaging app, no games, no browser. Just me and my books and audiobooks. I will use it more.
I'm also a big YouTube user, and I just purchased a YouTube Premium subscription. And I see the difference. No ads, possibility of YouTube in the background. that's cool.
Yeah, well, I know there are ways to get around YouTube ads, but I find the content that people upload is worth paying for. I've put up with the ads, and now I'm paying for them to disappear. It's a fair trade to let me sleep at night.
play sports
Last year, I approached winter with the goal of gaining weight. But I intend to use tech gadgets more seriously to keep track of my workouts, my weight, etc.
It's something that works for me, makes me feel good, and I find it motivating, but I know it doesn't work for everyone.
Discover yourself in nature
Take pictures, fly my drone, test out powerful equipment… I will use every excuse possible to enjoy nature more.
move every hour
Get up and move more during the day. Walk, have a cup of coffee, meet your loved one, or do push-ups or pull-ups.
Anything that breaks your usual routine and changes your day.
Create more links with the outside world
Despite my talk on social media, I met some good people there. I'm quite introverted in general, but I intend to make new connections with great people and deepen my relationships with my current friends and co-workers, something I had been condoning until then.
Source : ZDNet.com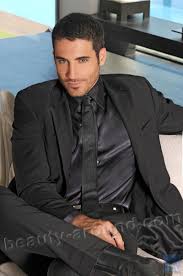 "Certified tv guru. Reader. Professional writer. Avid introvert. Extreme pop culture buff."