With the Herbold Meckesheim Polyolefins Hot Washing Unit, recycling qualities suitable for use in the food sector can be achieved.
With its automated system solutions, Herbold can respond quickly and flexibly to user requirements. Recycling lines are built around the hydrocyclone phase with its high density separation. According to the manufacturer, due to the strong centrifugal forces in hydrocyclone, a separation effect that exceeds traditional processes by a factor of 15 is achieved.
A shredder such as the 60/210 single-shaft shredder, which is suitable for both dry and wet operation, often acts as the first step in a recycling plant for washing, separating and drying. Post-consumer material processing requires shredders that can process entire bales with a high degree of pollution and various destructive impurities. At the same time, the machines must be wear-resistant, easy to handle and maintain.
The VWE multistage pre-washing unit, which collects the coarse impurities and reduces the mineral content, is usually connected to the shredder. Friction washers such as the FA 3000 are used for dewatering, cleaning and re-grinding, for example from chips or hard plastic. Odors and adhesives can be removed with a hot Herbold wash with adjustable temperature and residence time with appropriate additives. Machine solutions such as T 2016 are used for mechanical drying. Two-stage heat drying completes the process so that only small amounts of residual moisture are left. HRS type silo is ideal for materials with poor flow characteristics.
Machine solutions are developed and tested at the Herbold Technical Center in Mexheim. These include series such as forced-feed SB granulators or elastomers such as HV 70. With modular plant and stage concepts, the machine builder relies on a high degree of automation that can handle heterogeneous feed materials thus avoiding downtime and helping to keep low Staff costs.
© Kunststoff-Profi Verlag GmbH & Co. KG, Bad Homburg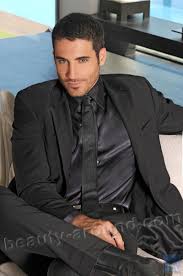 "Certified tv guru. Reader. Professional writer. Avid introvert. Extreme pop culture buff."