When people talk about hydrogen vehicles today, they are basically electric cars that have their own electric production on board. Hydrogen and oxygen react in the fuel cell, generating electricity and producing water vapor instead of exhaust gases as a byproduct. All fuel cell vehicles available today, such as Toyota Mirai or Hyundai Nexo, work with this technology.
Engine manufacturer Deutz from Cologne takes a different approach: engineers have developed a six-cylinder engine that burns hydrogen instead of diesel or gasoline. In this way, the gaseous fuel takes care of the propulsion – without going through the fuel cell. However, it is still CO2– Neutral, because combustion also produces only water vapor.
Over 270 HP
The engine manufacturer announced that the so-called TCG 7.8 H2 successfully completed preliminary tests on the test bench. "The engine already generates up to 200 kW (271 hp)," reveals chief engineer Markus Muller. It is also suitable for all applications where Deutz already offers engines. In terms of agriculture this means for tractors, but also for commercial vehicles and construction vehicles as well as in railway cars or as a stationary generator.
Production is scheduled to start in 2024
In this environment, a pilot project is planned for the beginning of next year. The hydrogen engine will be used as a stationary power generator at one of Deutz's regional partners, which is not mentioned in detail. The engine manufacturer hopes to be able to demonstrate the practical suitability of the unit. Deutz wants to start serial production of the hydrogen engine in 2024.
This would give farmers a sustainable alternative to diesel tractors. Converting to an electric motor might also be easier. Because only the motor and tank will have to be replaced and no suitable place for the heavy battery pack will have to be found.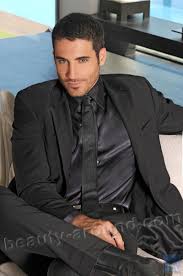 "Certified tv guru. Reader. Professional writer. Avid introvert. Extreme pop culture buff."