HandBrake 1.7.0 supports faster AV1 transcoding on more GPUs.
This week the HandBrake team released HandBrake 1.7.0, which supports hardware-accelerated AV1 transcoding on the latest graphics processors from AMD and Nvidia.
As a result, HandBrake 1.7.0 now supports hardware-accelerated AV1 transcoding on all popular modern GPUs, including AMD, Nvidia, and Intel.
Additionally, the new version of HandBrake contains CPU optimizations that improve SVT-AV1 encoding performance by 4x on Apple Silicon-based Macs.
Starting with version 1.7.0, HandBrake supports the AMD VCN AV1 encoder used in AMD's Radeon 7000 series graphics processors (RDNA 3) and 8th generation Nvidia NVENC embedded in GeForce 4000 series graphics chips (Ada Lovelace).
Both GPU families are used in the best graphics cards.
Previously, HandBrake 1.6.0 supported Intel's Xe AV1 encoder, which is supported on Xe and Arc-branded GPUs.
As such, HandBrake can take advantage of hardware-accelerated AV1 encoding on all popular modern GPUs except those integrated into Apple Silicon processors.
HandBrake is one of the most popular transcoding programs in the world. Its main advantage is that it supports almost all popular codecs on any hardware and software platform.
The HandBrake-based SVT-AV1 is a highly efficient encoder that supports all types of CPUs, allowing HandBrake to work on almost any platform.
On the other hand, hardware-accelerated processing is faster and more power efficient, which has many benefits, especially on battery-powered laptops.
Version 1.7.0 is a major release for HandBrake, so it includes a number of important improvements, the full list of which can be found on GitHub.
Improved support for HDR and the addition of Apple VideoToolbox support are important improvements in the latest version, but perhaps the most important modification is the ability to drag and drop multiple files at once on Apple macOS and Microsoft Windows. Maybe this is what happened.
sauce:Tom's Hardware – HandBrake AV1 video transcoding boosts hardware speed on both AMD and Nvidia GPUs
clarification:
HandBrake 1.7.0 supports RDNA3 and Ada Lalvelace AV1 encoders
Intel ARC is said to be compatible with version 1.6.0, meaning Intel ARC is a step ahead when it comes to video encoding.
HandBrake is often used to measure performance, so it will likely be used for comparison in AV1 encoders.
I feel like we live in a time where the name Apple Silicon is mentioned.
When I see things like this, I think "there is strength in numbers."
Maybe that's why M-series equipped Macs sell so well.
HandBrake appears to be able to run on macOS, but it doesn't appear to support GPU hardware encoding.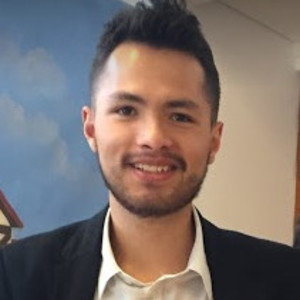 "Travel maven. Beer expert. Subtly charming alcohol fan. Internet junkie. Avid bacon scholar."