In addition to her presence at the rally with her H2 Racing Truck®, GAUSSIN has become a partner in Dakar, providing clean solutions in terms of vehicle operation and energy conversion in Dakar
GAUSSIN (EURONEXT GROWTH ALGAU – FR0013495298), a pioneer in moving goods and people in a clean and smart wayAnd Announces the signing of an official partnership with Dakar, making GAUSSIN a technical partner and provider of clean solutions in terms of vehicle engines. And so GAUSSIN is adding the role of partner to the role of the demonstrator during the 2022 edition of Dakar, next January.
This partnership is part of the "Future of Dakar" program led by Amaury Sport, the Dakar organizer and promoter of the World Rally Championship established by the FIA.
the H2 RACING TRUCK® by GAUSSIN WILL BE PRESENT AT DAKAR 2022
GAUSSIN, Actor of the Energy Transition in Dakar
With the signing of this partnership, GAUSSIN has become a true provider of clean solutions for Dakar, in the service of progressive decarbonization of a competition aiming to reinvent itself to make its contribution to the fight against climate change. Since 1978, the Dakar has served as a test platform for manufacturers so that they can test new technologies in extreme conditions. Through the Dakar Future programme, Dakar directs this outdoor laboratory dimension towards the development of low-emissions engines. The group will provide support in terms of vehicle operation and will support initiatives being implemented within the global framework for energy transition in Dakar.
One year after announcing its presence in Dakar on a trial basis with a 100% hydrogen truck for the 2022 edition (See PR on December 15, 2020), and thus GAUSSIN strengthens its ties with the world's largest mass-raid.
Partnership within the "Future of Dakar" program
This partnership should help enable the competition organizers to successfully implement the "Future of Dakar" programme, which sets out a strategy for the gradual energy transition in Dakar, which Turning vehicles into races. The film "The Future of Dakar" envisages a gradual transformation of clean mobility on a timeline that extends to 2030 and includes key deadlines, the first of which will be operational on January 1.
regarding The mechanization of cars and trucks transformed the race, and the competition saw a first stage in 2022 with the participation of teams in low-emissions vehicles in the new class of T1-U models and, in the first world, the presence at a demonstration of the H2 race truck® By GAUSSIN, a hydrogen-powered zero-emissions truck. From 2026, all elite competitors in the car and truck segments participating in the vehicles will meet the new ultra-low emissions standards, while the car and truck categories will have to consist only of low-emissions powered vehicles in 2030.
« The Dakar is the largest rally race in the world and is an impressive display of GAUSSIN's skills and technology. We share with the competition organizers – and with the authorities of the Kingdom of Saudi Arabia – the goal of low-carbon mobility and the will to fight climate change with determination. The signing of this partnership reflects the strengthening of our participation in the Dakar, and complements our participation with the H2 race truck®. Both an exhibitor during the competition and a technology partner to deliver clean solutions, GAUSSIN wishes to share its experience and knowledge and thus serve the necessary and urgent energy transition for climate and the environment. ", Announce Christoph Gaussin, CEO of the GAUSSIN Group.
« Dakar has always been the land of adventurers. This spirit of daring proves more and more essential as we enter a critical sequence, particularly devoted to transforming engine types. Ambitious companies committed to the vision of the "Future of Dakar" choose to face the harsh conditions that the rally imposes on vehicles. Gaussin specifically showed a willingness to explore this path and take part in this common challenge. It was this enthusiasm and this participation that enticed us, the technological know-how already acquired and the research capabilities that Gaussin mobilizes as invaluable assets to achieving our goals. ", Announce Yan Le Muner, CEO of ASO.
A Smart Bivouac® that will follow the H2 RACING TRUCK®
GAUSSIN comes to Dakar 2022 with Smart Bivouac®Temporary installationporaire who will follow the race and whose power supply is guaranteed by hydrogen. A zero-emissions solution foreshadows what could be tomorrow's solution for the entire Dakar.
Smart Bivouac® that will follow the H2 RACING TRUCK® throughout the flight
next meeting
Dakar 2022 in Saudi Arabia: 1is being Until January 14, 2022
ABOUT GAUSSIN
GAUSSIN is an engineering company that designs, assembles and markets innovative products and services in the field of transportation and logistics. Its expertise includes the transportation of goods and people, autonomous technologies that allow driverless use such as motor-vehicles, and the integration of all types of batteries, particularly electric and hydrogen batteries. With more than 50,000 vehicles worldwide, GAUSSIN has a solid reputation in four rapidly expanding markets: port terminals, airports, logistics and people transportation. The group has forged strategic partnerships with major global players in order to accelerate its commercial penetration: Siemens Logistics in the airport sector, Bolloré Ports, ST Engineering in the port sector, UPS units in the logistics sector, and Bluebus in the transportation of people. GAUSSIN has expanded its business model by signing licensing contracts to accelerate worldwide deployment of its technology. The acquisition of METALLIANCE marks the emergence of an international group present in all segments of smart and clean vehicles.
In October 2021, GAUSSIN won the Dubai World Challenge – the global competition for autonomous transport.
GAUSSIN has been listed on Euronext Growth in Paris since 2010 (EURONEXT GROWTH – FR0013495298). More information about www.GAUSSIN.com
Contacts
Jacin Ulis Communications
Christoph Gaussin [email protected] Nicholas Daniels, [email protected]
+33 (0) 3.84.46.13.45 +33 (0) 6.63.66.59.22
Charles Courbet, [email protected]
+33 (0) 6.28.93.03.06
Investor Relations at LHA – United States of America Ronnie Partners – United States of America
Judy Purvining, [email protected] Jenin Timberlake, [email protected]
(212) 838-3777 (646) 770-8858
More info about Gaussin at www.gaussin.com
* This document may contain forward-looking information. This forward-looking information refers to the future prospects, developments and strategies of GAUSSIN and is based on analysis of expectations of future results and estimates of amounts that cannot yet be determined. Forward-looking information inherently involves risks and uncertainties because it relates to events and depends on circumstances that may or may not occur in the future. GAUSSIN draws your attention to the fact that forward-looking information does not constitute guarantees of its future performance and that its financial position and results, as well as the development of the sector in which GAUSSIN operates, may differ materially from those proposed or proposed. by the forward-looking statements contained in this presentation. De plus, même si la situation financière de GAUSSIN, ses résultats et l'évolution du secteur dans lequel GAUSSIN opère étaient conformes aux informations prospectives contenues contenues dans cette présentation, ces résultats oues des été ou tre ne evolution from the community. GAUSSIN is under no obligation to update or confirm analysts' forecasts or estimates or even to announce any correction of any information or event to reflect an event or circumstance occurring after this presentation.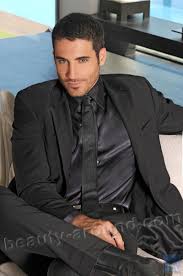 "Certified tv guru. Reader. Professional writer. Avid introvert. Extreme pop culture buff."