Bayern
Free WiFi Hotspots in Street Lights
from dpa
The Free State of Bavaria is expanding its free Wi-Fi network with street lights. BayernWLAN's first street lamp hotspot went into operation on a regular basis Thursday at Parsberg in the Neumarkt district of the Upper Palatinate.
The lantern supplies electricity and carries the antenna. "All without any drilling, as the network is connected via a cellular network. This new capability has great potential for our municipalities," said Finance Minister Albert Fokker (CSU) in Parsberg.
The second test site at Kümmersbruck near Amberg will go into operation soon. At the beginning of 2022, "BayernWLAN in street lights" should be available as a standard service for municipalities.
There are now around 30,000 BayernWLAN hotspots in operation in Free State. It allows you to surf the internet for free and without time or size restrictions. Each hotspot is called BayernWLAN. No registration, passwords or login data is required.
WLAN technology in street lighting has been developed with Bayernwerk, Vodafone and Garderos GmbH and has been successfully tested at Technology Campus Parsberg-Lupburg since spring. Free State supports municipalities in setting up BayernWLAN for local and regional projects for up to €10,000 each. There is another funding program for WLAN in public buses; Over 1,850 are now equipped with BayernWLAN. Construction and operation are coordinated by the BayernWLAN Center in Straubing, a division of the Government's Office for Digitization.
(ID: 47907627)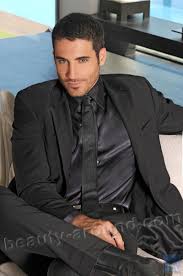 "Certified tv guru. Reader. Professional writer. Avid introvert. Extreme pop culture buff."