NOAA and the UK's Met Office share insights and ideas on climate resilient gates. The event can be followed in person and via live broadcast.
from:
Jack Dangermond, Founder and President, Esri
Dr. Richard Spinrad, NOAA Undersecretary for the Oceans and Atmosphere and NOAA Administrator
Richard Bevan, Head of Technology at the UK Met Office
where:
Hilton Bayfront, San Diego. 1 Park Boulevard. San Diego, CA 92101 Cobalt 500;
Or via live broadcast – please request the link via email: [email protected]
when:
Tue Jul 11, 2023 11:15am PDT
Why:
Addressing climate change at the national level requires a massive mobilization of data, resources and ready-to-use tools that societies at all levels can use to address current and future challenges. Federal agencies in the US and UK are taking a geospatial approach by incorporating trusted layers of government data. Hear from influential leaders from Esri, NOAA, and the Met Office about how they are using geospatial data to gain site-specific insights for community planning, policy making, and climate action implementation. Find out about the recently launched climate portals by both authorities and learn more about what happens and is possible when using GIS for climate protection.
About Esri
Esri, the world leader in geographic information systems (GIS), location intelligence, and mapping software, helps its customers realize the full potential of data to improve operational and business results. Founded in 1969 in Redlands, California, USA, the company's software is used by hundreds of thousands of companies worldwide, including Fortune 500 companies, government agencies, nonprofit organizations, and universities. Esri has regional offices, international vendors, and partners that provide local support in more than 100 countries on six continents. With its leading commitment to geospatial technology and analytics, Esri creates the most innovative solutions that use a geospatial approach to solve some of the world's most complex problems by placing them in the site-critical context. Visit us on esri.com.
Copyright © 2023 Esri. All rights reserved. Esri, the Esri Globe logo, The Science of Where, esri.com, and @esri.com are trademarks, service marks, or registered trademarks of Esri in the United States, the European Union, or certain other countries. Other companies, products, or services mentioned herein may be the trademarks, service marks, or registered trademarks of their respective owners.
The source language in which the original text was published is the official and authorized version. Translations will be included for a better understanding. Only the language version that was originally published is legally valid. Therefore, compare the translations with the original language version of the post.
View the original on businesswire.com: https://www.businesswire.com/news/home/20230710303300/ar/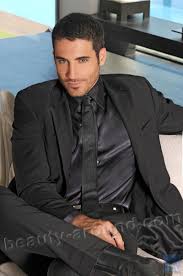 "Certified tv guru. Reader. Professional writer. Avid introvert. Extreme pop culture buff."