In a live broadcast from Insomniac Games, Lead Engine Programmer mentioned a new technology that will be included in the next game. Which, of course, is meant by "Marvel's Spider-Man 2".
A few days ago Insomniac Games posted on Twitch stream. Here three developers talked about game programming for about 90 minutes.
The Insomniac crew didn't talk about "Marvel's Spider-Man 2," but at least someone gave a hint of a new item. Namely, lead engine programmer Ilan Ruskin mentioned "very cool dialogue technology" that would appear in the next game.
Said technology is definitely used in the sequel to "Marvel's Spider-Man". As we know, the ambitious superhero adventure is set to release sometime this year – exclusively for PS5. Maybe you will In the fall be ready.
Also included in Marvel's Wolverine?
However, it is very likely that this newly developed technology will also be used in Insomniac production in the future. For example, "Marvel's Wolverine", which advertisement Featured on PlayStation Showcase September 2021.
In any case, at the moment one can only speculate about what dialogue technology is capable of. Depending on the decisions you make, all kinds of dialogues can be very different. If Spider-Man's black suit also plays a role, it might be some kind of morality system. If that were the case, the citizens and main characters would interact with Spider-Man differently than usual.
---
More news about Marvel's Spider-Man 2:
---
Exactly what Insomniac Games came up with for "Marvel's Spider-Man 2" will be revealed later this year. We can find out the release date in the next PlayStation showcase, which is Common It is reported that it will be held in June. By the way, this month will also host the Xbox Expo and E3.
More news about Marvel's Spider-Man 2.
Discuss this news on the PlayStation Forum
Links to Amazon, Media Markt, Saturn, and some other retailers are usually affiliate links. If you make a purchase we receive a small commission which we can use to fund the free to use site. You have no flaws.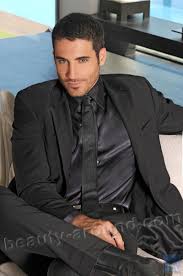 "Certified tv guru. Reader. Professional writer. Avid introvert. Extreme pop culture buff."