(Stockholm) The two groups said Monday that Volvo and battery startup Northvolt plan to build a new battery plant in Europe and a research center in Sweden.
As part of a joint venture, the two groups "plan to build a giga plant with a capacity of 50 gigawatt-hours per year, with production starting in 2026," they said in a statement. This could supply Volvo with around 800,000 cars.
The groups stress that this new plant, whose location has not yet been determined, should employ 3,000 people and be provided with 100% "clean energy".
The research center is supposed to open in 2022 and will be tasked with developing "the next generation of battery cells and vehicle integration technologies". New batteries developed by the joint venture are expected to power the electric variant of the XC60, Volvo's best-selling SUV.
The subsidiary of the Chinese group Geely plans to introduce only electric models in its catalog by 2030.
From 2024, Volvo is also expected to buy 15 GWh of battery cells per year produced at Northvolt's first plant in Skellefteå in northern Sweden.
"Batteries are one of the most important parts of an electric vehicle," said Javier Varela, Volvo's Director of Industrial Operations. "Through our partnership with Northvolt, we ensure an efficient and economical supply of high quality, sustainable batteries produced in Europe."
"The in-house development of the next generation of batteries, with Northvolt, will allow us to design batteries designed for Volvo and Polestar drivers," said Henrik Green, chief technology officer of Volvo Cars, the group's sports brand.
These declarations have not been signed by both parties and approved by their board of directors. Volvo is set to provide details of its roadmap at a press conference on June 30.
Northvolt raised $2.75 billion at the beginning of June to expand its "megafactory" currently under construction in Skellefteå.
Northvolt said the Swedish manufacturer is currently planning to build at least one additional gigabyte plant, likely in Germany, that could produce 150 gigawatt-hours per year by 2030. It has so far secured more than $27 billion in contracts from major customers Like Volkswagen, BMW or Scania.
Now, Northvolt's CEO said, he's looking to expand outside Europe, "mainly in the US, and possibly also in Asia." financial times.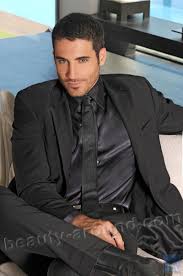 "Certified tv guru. Reader. Professional writer. Avid introvert. Extreme pop culture buff."