South Africa on Monday announced the first step to giving the continent the production capacity for Covid vaccines, but it will take some time for the project to bear fruit and wait. "People are dying"President Cyril Ramaphosa warned.
Read also:Where is the vaccination in Africa?
The South African leader, who has spearheaded the fight to temporarily lift intellectual property for COVID vaccines and battled vaccine inequality, issued this horrific sentence on Monday to justify the creation of a regional production capacity: "We can see that we cannot rely on vaccines that are manufactured outside Africa because they never come. They do not arrive on time and people are constantly dying". He was speaking from South Africa at a WHO press conference in Geneva about the project.
His country accounts for more than 35% of all recorded Covid-19 cases in Africa and is currently suffering from a third wave of massive infections, and like other developing countries, he sees vaccines going to rich countries or in countries like India, we produce them on a large scale.
Technology Transfer Center
President Ramaphosa said only 2% of the African continent's population has had at least one dose, when the US or Europe will target 70% of the population fully immunized in the coming months. Monday's announcement should address this imbalance. It is about creating a file Technology Transfer Center The anti-Covid messenger RNA vaccines, which have been shown to be very effective like those from Pfizer-BioNTech or Moderna and which also appear to be more adaptable to new variants, than other vaccines with different technology.
"This technology center will allow a rapid response to the development of new vaccines, both for variants of Covid 19 or future pathogens on the African continent and for the benefit of the entire world"French President Emmanuel Macron said in a recorded message. He pledged, in addition to donating vaccines, to help Africa build its own production capacity. The project is led by a South African consortium made up of biotech companies Biovac and Afrigen Biologics and Vaccines, a network of African universities and centers for disease control.
Read also:Research, clinical trials and quality controls: How do you make a vaccine?
The World Health Organization has already established such centers with the aim of boosting global production of influenza vaccines. In fact, these centers provide knowledge and training to local manufacturers where the taught technology is available on an industrial scale. Manufacturers in low- and middle-income countries who are interested can find the necessary training and licenses here. WHO and its partners provide know-how in production, quality control and intellectual rights to accelerate the diffusion of technologies.
Vaccines produced no earlier than 9-12 months
In the South African configuration, Biovac will be the developer, Afrigen the manufacturer and the network of universities will contribute knowledge to messenger RNA, with technical support from CDC Africa. The World Health Organization has stressed that the South Africa Center has the capacity available.
But as WHO chief Tedros Adhanom Ghebreyesus said: This is an important step that will lead to results in the medium term. In the short term, we must do everything we can to increase the production and equitable distribution of vaccines through Covax.". What is the schedule? Dr Soumya Swaminathan, chief scientific officer of the World Health Organization, first outlined an optimistic scenario, where everything goes as planned, which will see "Vaccines produced in South Africa in the next nine to twelve months", Using already tried and approved processes. If new ways to use mRNA are required, more time will be required, particularly because of the necessary clinical trials.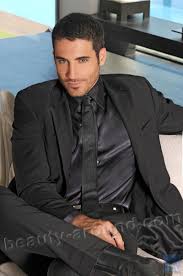 "Certified tv guru. Reader. Professional writer. Avid introvert. Extreme pop culture buff."