OpentAI now wants to monetize generative AI technologies ChatGPT and Dall-E and is now using software tools from Stripe to process payments. The platform, in turn, integrates GPT-4 into its own products.
ChatGPT is still on the way to success and gaining more and more new users. Now the developer company OpenAI wants to make better use of the capabilities of the program and monetize parts of it. To this end, the company is now collaborating with the Stripe technology platform. The partnership aims to improve ChatGPT Plus and Dall-E payment processing. In return, Stripe will integrate the new GPT-4 technology into its products and services.
It seems that the collaboration is already paying off for OpenAI, because with the help of Stripe's family of products, the software company was able to offer a universal payment system for several product lines in just a few weeks.
Central themes of cooperation:
ChatGPT Plus (ChatGPT premium offer) is billed using Stripe Billing and Stripe Checkout. OpenAI may offer one-time purchases, monthly subscriptions, or usage-based subscriptions through the Partner Offering. Customers have over 25 payment methods to choose from.
Stripe Billing provides Dall-E users with the opportunity to purchase Dall-E credits to create new images.
Link, an evolution of Stripe's "Remember Me" feature, allows OpenAI users to quickly pay by automatically filling in saved payment details.
Stripe Tax supports OpenAI in meeting tax obligations.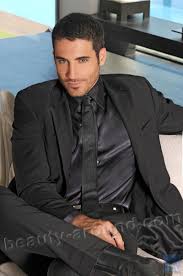 "Certified tv guru. Reader. Professional writer. Avid introvert. Extreme pop culture buff."