In mid-May, Engel called for the opening of the new technology and efficiency center in Austria. At sites in Schwertberg and St. Valentin, the injection molding machine manufacturer supports users in the field of plastic packaging.
Engel opened the new packaging center with approximately 300 invited guests. (Photo: Angel)
About 300 international guests accepted the invitation of the injection molding machine manufacturer from Austria. At the sites located in Schwertberg and St. Valentine there are ready-to-use production cells for a variety of packaging requirements. Including all electric High performance E Cap machines for producing beverage caps and flip caps, E-Speed ​​machines for thin-walled jars and buckets, and Duo Speed ​​two-layer machines for large jars and containers. In addition, all-electric injection molding machines of the E-Mac series can be used in the in-house technical center.
Plastic Recycling: A Big Overview
(Photo: Bits and Splits – stock.adobe.com)
Do you want to know everything about plastic recycling? It is clear that sustainability does not end with the actual product: products must be recycled according to their physical properties and closed cycles. But what processes are actually used when recycling plastic? Are there limits to recycling? And what is actually downcycling and recycling? You can find out everything you need to know about it here.
What are the central issues Engel is addressing with the new packaging center?
Energy efficiency, circular economy and digitalization are key issues the company is addressing with its new packaging hub. All injection molding machines are equipped with intelligent assistance systems from the company's Inject 4.0 software. For example, IQ Weight Control recognizes and automatically compensates for fluctuations in shot size and material viscosity in the same cycle. According to the company, the latest series of tests have shown that the software achieves significant quality improvements in high-performance applications with very short cycle times. Another example is IQ Flow Control, which regulates temperature differences in individual cooling circuits to a specified value. This auxiliary system ensures constant temperature control conditions and at the same time significantly reduces the energy required to control the temperature.
The key to high energy efficiency lies in the optimal interaction of individual system components. "We individually adapt the entire system to the requirements of the product to be produced," says Christoph Lotta, head of Engel's packaging business unit.
In order to test practical performance, which includes analyzes of cycle time and energy efficiency, users can put their own tools and materials into the new packaging Get centers. In addition, many tools from a variety of product groups are provided on site. In addition, there is a wide range of terminal systems from various partner companies as well as automation solutions from our company and from partners such as Campetella and Beck Automation.
Processing rPP from post-consumer groups for the first time
At the opening of the Packaging Center, in both Schwertberg and St. Valentin, there were presentations, panel discussions and live demonstrations of the machines. Suppliers of technology and materials as well as well-known packaging producers were among the speakers. For example, Professor Edward Kosieur of Nextek spoke about the opportunities for rPP to produce food packaging. Appropriately, the injection molding machine manufacturer has created a world premiere. The injection molding treatment of polypropylene recovered from post-consumer batches was introduced to the public for the first time. "We've shut down another physical cycle," Lotta asserts.
source: Angel
Photo gallery: The second life of a PET bottle
Starting in 2022, Continental wants to use plastic from recycled PET bottles to produce car tires. As the automotive supplier announced, the traditionally produced polyester couplings should be completely replaced with sustainable polyester threads.
(Photo: Continental)
Bag and accessories manufacturer Dicota, Switzerland, is leading the way in converting its products to sustainable and environmentally friendly manufacturing. The notebook bags, sleeves and backpacks in the Base collection are now also made from recycled plastic bottles such as Eco Base. Depending on the product, up to 19 PET bottles find a second life.
(Photo: Dikota)
In March 2021, Kaufland launched for the second time an exclusive, sustainable sports collection made from recycled polyester. The products are made from used PET bottles, fishing nets and plastic waste and are fully certified to Global Recycling Standards (GRS).
(Photo: Kaufland)
A team of more than 150 employees works to create sustainable solutions for Lego products. Over the past three years, materials scientists and engineers have tested more than 250 different types of PET materials and hundreds of other plastic formulations. The result is a prototype that meets many requirements for quality, safety and toy — including clutch performance.
(Photo: LEGO)
Leaving an ecological footprint – Lidl takes it literally: As part of the Schwarz Group's "reset plastic" strategy, Lidl Germany is launching shoes with uppers made from recycled PET bottles from Asia.
(Photo: Lidl)
company
Engel Austria GmbH
Ludwig Engelstrasse 1
4311 Sword Mountain
Austria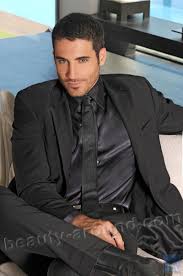 "Certified tv guru. Reader. Professional writer. Avid introvert. Extreme pop culture buff."