Thanks to the new MICRO LED line, Samsung 2021 brings visual experience to big TV screens. In order to present the display technology in a visually appealing way, art and design studio Refik Anadol has designed a series of dynamic data sculptures under the title 'Artificial Landscapes'.
Inspired by the way Samsung is transforming our daily lives through modern technology, these data sculptures explore the relationship between reality, simulation, and reflection.
Blurring of boundaries
Rafik Anadol's work deals with the challenges and opportunities that ubiquitous computing poses to humanity and what it means to be human in the age of machine intelligence. The "Artificial Landscapes" work consists of three specific chapters, each showing visually how memories of nature can be simulated and projected using modern AI algorithms – as used in the new Samsung MICRO LED TVs.
Liquid dreams
"Dreams in the Dark" is the title of the first part of the "Landscapes" series. The artwork is inspired by fluid dynamics. The many molecules of the MICRO LED display are illustrated in this video by cinematic images that resemble the dynamic movements of the sea. The waves turn into shades of Samsung Blue as an indication of how MICRO LED can visualize information.
Dreams of the Earth
"Earth Dreams" is the second sculpture video for "Artificial Landscapes". Based on data from different landscapes in our environmental environment, it shows the near-realistic colors that MICRO LED can display. The video aims to depict the pigments, shapes and patterns that we associate with our experiences in nature – as an appreciation of the proximity to reality that MICRO LED can reflect.
Dreams of space
The final chapter in the Artificial Landscapes series is Space Dreams. A work of art that takes a more avant-garde approach to portraying the aesthetics of cartography. Just as the interconnected design of MICRO LED TV can blur the lines between screen and content, video applies machine learning to millions of celestial images of the Earth's topology. This generates a layered design that aims to remove the boundaries between the known and the unknown and denotes an infinite universe of unimaginably large amounts of data that also seem limitless.
Like a painter's painting, the screen must be able to render art. The interconnected design of Samsung MICRO LED TV enables a great viewing experience thanks to its simplicity. Samsung design team and Refik Anadol have tried to demonstrate the range of capabilities of MICRO LED display using artificial landscaping for "artificial landscapes". With this in mind, Samsung will also further develop TV technology with other technical possibilities the future still holds.
More details on Samsung website design.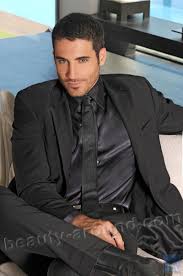 "Certified tv guru. Reader. Professional writer. Avid introvert. Extreme pop culture buff."