The industrial robot is one of the main actors in a play by the Augsburg State Theater, which viewers watch from home as a 360-degree theater using virtual reality glasses. Man and machine dance together on the virtual ballet stage.
Kuka's 'KR Iontec' is typically used in industrial production for tasks such as welding, palletizing or assembly. But the robot is now loaned to the state theater Augsburg and interacts with 17 dancers on stage. Staging's focus is on the topic of human-machine interaction, and technical programming contrasts with human consciousness.
Premiere will start on September 10, 2021, starting today, "kinesphere" will be available to order. As an innovative ballet experience, the piece is part of the Augsburg State Theatre's virtual reality productions. Virtual reality glasses are delivered to the public's home all over Germany. Viewers can immerse themselves in the 360-degree performance from the sofa at home.
This is not the first time that Kuka industrial robots have been used outside production halls in the cultural landscape. The Ars Electronica Festival in Linz, Austria brings together the fields of art, technology and society. Among other things, the exhibition "Creative Robots" – in collaboration with KUKA – showcased industrial robots far from factory halls and approached them as tools of creative expression.
In 2019 the choreographer danced Dancer Huang Yi During a festival in Dusseldorf with "KR Cybertech". And at the Jewish Museum in Berlin, a robot Kuka described an 80-meter roll of paper with pen-and-ink Hebrew letters at the speed of human handwriting as part of a work of art.
Rehearsals for "kinesphere" at the Augsburg State Theater
© Benjamin Seuffert / State Theater Augsburg
You may also be interested in
Related Articles
KUKA Systems GmbH, the global sales center of Kuka Roboter GmbH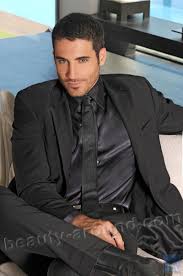 "Certified tv guru. Reader. Professional writer. Avid introvert. Extreme pop culture buff."