Ulrich Legrand, a 30-year-old businessman from Montreal, won the Mitacs Environmental Entrepreneurship Award for his technology that turns carbon dioxide, which is responsible for greenhouse gases (GHGs), into a commercial chemical.
• Read also: Climate and biodiversity crises must be tackled together, according to UN experts
• Read also: Global warming: aluminum can fix carbon dioxide on the ocean floor
From CO2, a former Mitacs postdoctoral researcher in the Department of Chemical Engineering at McGill University and co-founder and technical director of Electro Carbon is able to obtain commercial formic acid, a high-value chemical. It is used as a preservative in animal feed, as well as in the leather and rubber industries.
"Currently, Canadian companies that use formic acid import it from countries using traditional production methods, emitting about 2.2 tons of harmful carbon into the air each year," Mr. Legrand said in a press release.
"When you consider this spillover effect, every system we build has the potential to reduce global emissions by 12,800 tons, the equivalent of taking 3,000 cars off the road each year."
Mr. Legrand will receive the award in a virtual ceremony Thursday evening in recognition of his efforts to advance technology through his work.
The Environmental Entrepreneurship category emphasizes the importance of investing in innovation in clean technologies, in order to build a greener and more sustainable future.
"Governments and companies agree that reducing emissions is the way forward to protect the environment, but at the same time they want to find a financial benefit. Our technology makes it possible to achieve these two goals," emphasized the entrepreneur.
In collaboration with Canada's National Center for Electrochemistry and Environmental Technologies (CNETE) and a robust partner ecosystem, Ulrich Legrand and Martin Larroque, co-founder of Electro Carbon, have developed a working prototype of a carbon dioxide electrolyzer. The latter should soon receive the results of the latest series of tests at CNETE's laboratory, which should check the technology's ability to evolve.
Mr. Legrand and Mr. Larroque hope their company will become a world leader in this rapidly expanding field, which will allow Montreal and Quebec to become a hub where green and innovative businesses can develop and thrive.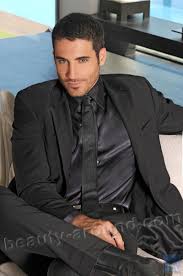 "Certified tv guru. Reader. Professional writer. Avid introvert. Extreme pop culture buff."