Thanks to the latest technology, Martin Garrix, Bono and The Edge will almost celebrate the start of this tournament with the fans on June 11 ahead of the opening match of UEFA EURO 2020 at the Stadio Olimpico in Rome.
The collaboration between rock legends from U2 and world-renowned DJ and music producer for the official song of UEFA EURO 2020 has been expanded to include digital creativity, as a result of which the three artists will present their song "We Are The People" together at Olympico. The song will be played during the opening ceremony Right before the start of the first championship match between Italy and Turkey.
"UEFA EURO 2020 has grown even more since the participating national teams announced their squads and the host cities completed their final preparations," said Guy-Laurent Epstein, UEFA Marketing Director.
"The Opening Ceremony at the Olimpico in Rome is the setting for this tournament and I am very happy with the collaboration of these three great artists – Martin Garrix, Bono and The Edge – that also includes a virtual show that fans across Europe will present the rest of the world in the right mood. We Are The People 'solidarity and joy of this event and I am sure audiences will be thrilled with this virtual performance, regardless of whether they are following it on screen or online.
Created around a real stadium party, this virtual performance aims to combine the hopeful and positive message of the song with powerful visuals brought to life thanks to the latest technology. The grass will turn into a blue-white flame and millions of light particles will create energy fields where Bono, projected on the stage, will present the song to millions of TV viewers in a distinctive sound.
The groundbreaking clip was filmed in state-of-the-art motion control studios in London and at Olympico in Rome to allow the stadium's environment to shine in 3D.
Football fans can also get in the mood for the tournament with the official UEFA EURO 2020 playlist, compiled by Garrix and the top players in this tournament. This official playlist is available on all major music streaming platforms.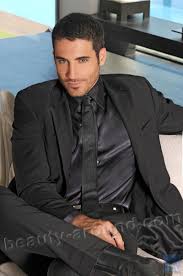 "Certified tv guru. Reader. Professional writer. Avid introvert. Extreme pop culture buff."