Microsoft is now developing its own chips for AI and cloud applications. The group, together with AI assistant Copilot, is asserting its claim to be the infrastructure supplier for the AI ​​era.
There are too many meetings and too many unanswered emails and data stored on cloud servers from different service providers. Working in the Internet age can be confusing, inefficient, and sometimes tiring.
At its developer conference in Seattle this week, Microsoft presented its idea for organizing this stream of data, which the company partly created itself with products like Outlook and Teams: Copilot, a digital assistant for all its services.
Developments in the field of artificial intelligence (AI) are progressing rapidly. In January 2023, Microsoft CEO Satya Nadella appeared at the World Economic Forum in Davos and said that artificial intelligence would change human productivity and the future of work. Chat-GPT, Open AI's new chatbot, has only been around for a couple of months and has been generating a lot of imagination and excitement. Microsoft has now invested $13 billion in the San Francisco startup. "I see these technologies as co-pilots that help people do more with less," Nadella said at the time.
Digital assistant for daily work
At the Microsoft Developer Conference in Seattle, Nadella showed how profound the change has been. "We've had an amazing twelve months since launching Chat-GPT a year ago," he said. Copilot, Microsoft's AI-based chatbot for Office products, is being well received by users. According to a survey conducted by Microsoft, a large percentage of those who already have access to it no longer want to do without it.
In an interview with reporters, Frank Shaw, Microsoft's head of communications, explained exactly how Copilot makes people more productive with an example. "Half of Word users close the program without writing a letter," he said. They won't know exactly how they want to start. "This is where AI can help you get started," said Shaw, asking at the top of the blank sheet of paper what you would like to write and actually offering some suggestions for wording. Copilot can also summarize missed meetings, tag yourself in Teams, Microsoft's collaboration software, and help respond to emails.
Since Nadella's appearance at the World Economic Forum, Microsoft has integrated its digital AI assistant into the majority of its products. Everyone can access the web version of Copilot via different browsers. Businesses can also activate Copilot for use in Office and Teams products for $30 per employee per month. As with Open AI's Chat-GPT, Microsoft's AI Assistant, for example, can also be adapted to a company's needs.
The main advantage of a digital AI assistant is that it can be manipulated using simple language. In order to get specific information from the cloud, you do not need any special commands or knowledge about where the information is stored. A company's co-pilot can be integrated into its own data structure. This also allows less specialized staff to obtain the correct information.
"I encourage everyone, whether they have been part of the company for a long time or are just starting out, to use the tool," Nadella said in an interview with reporters. "If you don't use Copilot every day, you won't know what it's capable of and what its limitations are."
Microsoft with its own chips
All of these AI applications need computing power, and Microsoft wants to provide that through its Azure cloud. This cost the company $11 billion in the third quarter alone. Most of this amount goes to building and maintaining its data centers.
At its developer conference, Microsoft introduced self-developed wizards, as other cloud providers like Amazon Web Services or Google Cloud have done before. Maia 100 is an AI chip designed to train and interoperate with large AI models like Chat-GPT in the cloud. During development, Microsoft was able to benefit greatly from collaboration with Open AI.
The Cobalt 100 is based on the Arm chip designer architecture and is intended for public cloud applications. According to Microsoft, it is designed for efficiency in terms of performance, power consumption and costs. Both chips will be available in the Azure cloud starting in early 2024. There is currently no data on how the chips compare to those offered by other providers.
Now that Microsoft has developed its own chips, the company can directly control and coordinate all components of its data centers. "We didn't develop a chip, we developed a system," said Rani Borkar, vice president of Microsoft Cloud, Hardware Systems and Infrastructure. This means you can squeeze "every ounce of performance" out of the servers.
According to its own statements, Microsoft does not want to directly attack other chip manufacturers with internally developed chips. They want to remain a company focused on partnerships. Emphasizing this point, Nadella said: "Microsoft would certainly not be Microsoft without this crucial partnership with Intel." "Good partnership is an art that helps increase the value of the company."
The latest models from Nvidia, AMD, and Intel will still be available via Azure. "It's about offering customers choices," Borkar said. They should be given new opportunities to find the right slice in the cloud for their operations.
The connected computer for the age of artificial intelligence
Through its chips, data centers, data infrastructure and individual applications, Microsoft wants to make AI accessible to the entire world. And in a way that creates value for all regions of the world, not just the West Coast of the United States. "This is very important for us," Nadella said. Companies in different countries and cultures have specific requirements. "We have to meet them where they are with this new technology."
Initially, Microsoft is primarily targeting office workers. In combination with mixed reality headsets, such as Microsoft's Hololens or Meta's Quest series, Copilot will soon also support workers on factory floors. Voice commands should give them direct access to information, for example, about maintenance or device setup, without having to tediously dig through documentation. In Europe, Siemens and Novo Nordisk are already using a preview version of it.
All of these AI applications, especially when they are supposed to be used by people all over the world, consume a significant amount of energy and computing power. Will there be capacity bottlenecks? Not in Nadella's eyes, he said when asked by NZZ. The improvement in computing power per unit of power thanks to AI is amazing. This will also accelerate scientific progress and solve the energy problem. So, if you believe Microsoft, Copilot is the key to all our problems.
The trip to the conference was at the invitation of Microsoft.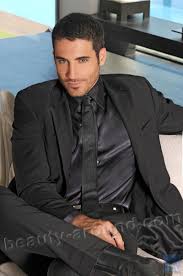 "Certified tv guru. Reader. Professional writer. Avid introvert. Extreme pop culture buff."