Persistent phobias can disrupt a person's daily life, such as the fear of crowds or the fear of loneliness. Some people think that the most obvious solution to overcoming a phobia is to confront them directly, but trying to find the willpower to throw yourself into a crowd is overwhelming. Nowadays, many people are turning to technological solutions to overcome their phobia.
You have to find a balance between using technology and treating the phobia. If you use its countless features, while taking the time to get out, it can help you overcome your phobia.
There are many types of Fears Different, but we hope at least one of the features below will help you navigate this potentially challenging process.
Applications
If you own a smartphone or tablet, a quick look at the hardware store can provide you with a plethora of useful apps aimed at improving your mental health.
A small caveat is required: some apps are for a fee, others are free. However, the latter can offer micro-transactions or options to obtain the full version for a fee.
Examples of applications
calm
If your phobia of crowds makes you anxious every time you have to walk among a group of people, you can try to relax the night before by using calm. The app offers guided meditations that can help relieve stress.
Anti-anxiety and stress game
The free AntiStress Anxiety Relief Game app helps relieve stress-related phobias. This is a set of trivial games, such as hand spinners and pen flicks, that can help you take your mind off a stressful topic.
Voice chat
It can be hard to overcome social phobias, but one way to improve yourself is to use voice chat. Although there are some apps that can help you as well, using platforms like Discord to talk to friends can help you deal with many phobias.
There are many great communities that you can join to chat with their members. As mentioned earlier, Discord is home to various communities, including video game-themed groups and mental health support chats.
Voice chats are a great way to meet new people and try to be social. If you can't take the stand at any point, you can easily sign out and try again when you feel ready.
People with social anxiety about going out and meeting people in real life can use FaceTime, Skype, or other video calling technologies to connect with friends from the comfort of their homes, to maintain social connections while reintegrating into the world.
entertainment
Finally, if the phobia is seriously affecting your life, you may want to distract yourself by watching movies, playing games, or doing hobbies.
Use your laptop to write blog posts about a topic you love, such as cooking or playing video games. If you ever feel uncomfortable talking to others about what you love, try using writing as an outlet to express your feelings loud and clear.
If you've come home from a particularly bad day, you can use your phone or tablet to watch a good movie. For example, Apple TV has a wide range of programs to watch, even exclusive movies.
conclusion
Overcoming a phobia may not be an easy road, and sometimes you can feel overwhelmed. However, phobias are more common than you think, and many people strive to improve their mental health, and achieve it through technology, every day.
Trying to be better at something can involve many failures. Managing your mental health is a long process, and the journey is more important than the destination. Just knowing that you want to improve and trying to do so is an important first step.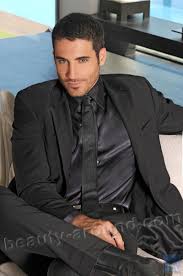 "Certified tv guru. Reader. Professional writer. Avid introvert. Extreme pop culture buff."