With the current The Wall IWB series based on micro-LED technology, Samsung offers optical precision at a high level. With a minimum pixel spacing of 0.63 mm – Samsung's current smallest pixel pitch – and 0.95 mm, high resolution is also achieved in smaller areas. The format has been tweaked, too: anyone who's used a video wall to date can switch to The Wall more easily thanks to the 55-inch format. Tiny pixel pitches combined with Black Seal technology, Ultra Chroma plus 20-bit color depth deliver content with an incredible depth of detail. The powerful AI processor delivers powerful images of any size, up to 8K resolution, and can automatically adjust contrast and reduce image noise.
"The new models from The Wall are among the best that LED signage has to offer today," says Stephen Pollock, Head of CE Display Product and Operations Management at Samsung Electronics GmbH. "Excellent image quality even in smaller areas thanks to smaller pixel distances, state-of-the-art image rendering technologies and AI-based image cloning is combined with larger 55-inch tanks that can be set up more quickly."
New 55-inch The Wall format: Easy switching from video wall to LED signage
The Wall IWB Series is first introduced in a larger 55-inch cabinet design. The popular format makes it easy to switch from an existing video wall app. In addition, the new models can be set up quickly because the tanks are larger than before, which means fewer units to be installed. Replacement units for cabinets are included in the scope of delivery.
Small and exquisite
With pixel pitches as small as 0.63 mm and 0.95 mm, the new IW006B and IW009B models make it possible to achieve high resolution even with limited space or surface area or specific surface sizes. It is also packed with powerful content rendering technologies. These include Black Seal technology with its intense black values ​​for strong contrast and depth of detail as well as Ultra Chroma technology, with which colors radiate astonishingly lifelike. In addition, there is a 20-bit color depth, with which Wall achieves an almost accurate color representation. The higher bit depth at lower gray levels also provides an outstanding contrast ratio and smooth, natural gradations. Linear gray scale brings out fine details and allows for natural textures, volumes, and shadows.
A built-in micro AI processor can analyze each image before broadcasting to scale up resolution up to 8K, increase contrast, and reduce noise. 16 neural networks are used for this, all of which are based on Samsung's artificial intelligence and deep learning technologies. The Wall also enables playback of 8K content and landscape viewing of 16K content with just one S-Box. Content from up to four sources can also be presented simultaneously on the new The Wall models IW006B and IW009B.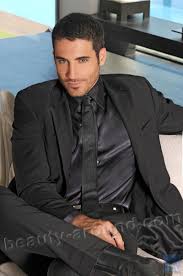 "Certified tv guru. Reader. Professional writer. Avid introvert. Extreme pop culture buff."