Lee Friedlander, 87, loved to photograph his models in their own apartments. Sometimes there was a bedside lamp, sometimes a woven rug or an armchair. It always takes a piece of their lives.
This was also the case in 1979 with a young Italian-American woman, whom he photographed with her hand on a velvet sofa, her legs wide apart. It is the woman who shortly thereafter became world famous as Madonna.
Friedlander is also one of the biggest names in his field, and one of the most influential photographers of the 20th century. C/O Berlin now displays a large retrospective of Lee Friedlander with 350 works from six decades.
From his beginnings when he photographed musicians like Aretha Franklin or Ray Charles for record covers, to his first art projects on his long travels, to his pictorial encounter with his family.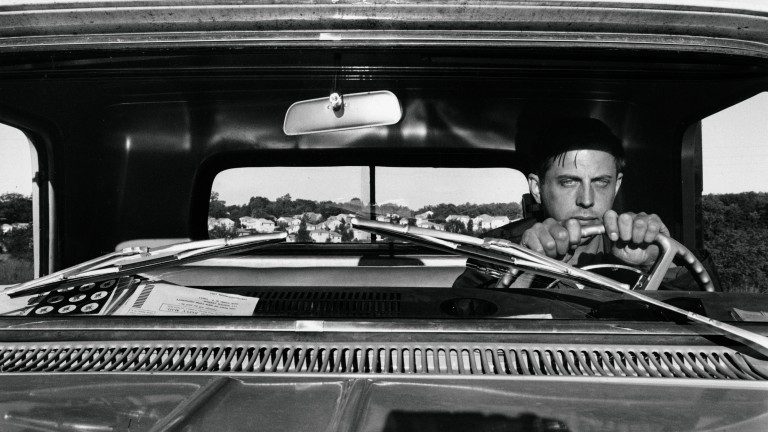 He is best known for being a master of "street photography". He once described his simple approach: "I'm thinking of going somewhere that interests me." He doesn't think much about photography. It's a "physical reaction" to him. It fits with the fact that he found his own style early on, which rebelled against the laws of classical portrait design.
"Sometimes he weaves into things that are considered errors in photography: its shadows, reflections, pieces of passers-by, heads. As a viewer, you are challenged because you constantly wonder if something went wrong," says Felix Hoffmann, curator of C/O in Berlin.
For C/O President Stefan Erfurt, this exhibition is a dream come true. 35 years ago, there was a retro from Friedlander in the same building. At that time it was still "American House". Erfurt has reviewed the show in his portfolio for many years. "In the Berlin locations where we were previously with C/O, we were unable to show pictures of Friedlander because of the conservative greens."
By the way, Friedlander later sold photos of Madonna to a magazine. And be able to pay for the education of his children from him.
Hardenbergstrasse 10pm – midnight, daily 11am-8pm, admission 10am/reduced. 6 euros, 284 44 16 62 yen, online exhibition

"Travel maven. Beer expert. Subtly charming alcohol fan. Internet junkie. Avid bacon scholar."