Building the technology stack of the future
Business Empowerment for Effective Hybrid Business Models
By Jan Mitchell*
Decision makers in large companies agree that the business model of the future depends on the use of supporting technologies. Planning is in full swing. But employees see the need for improvement and are skeptical about the rapid introduction of mixed work environments in their companies.
At the start of the pandemic, almost all German companies had to switch to working from home where possible. IT decision makers faced the challenge of accompanying this transition with the right technologies for collaboration and virtual communication – and they did not have enough time for it. There is currently a nationwide obligation to offer a home office where possible. But even regardless of this, a permanent shift to the hybrid business model is emerging.
A study by management consulting firm Ernst & Young found that 80 percent of office workers surveyed would like to spend all or at least part of their working hours in the home office in the future. According to a YouGov study commissioned by HirschTec, more than a third of medium and large German companies have already adopted a hybrid business model. However, nearly 40 percent of respondents to the Templavi study of 1,100 German employees believe their company would have difficulty offering a hybrid work environment.
So IT decision makers can tip the scales for the successful introduction of a hybrid business model. After all, nothing is expected of IT departments less than providing thousands of employees with technologies that enable the digital workplace in the long run without compromising efficiency and quality. Huge task.
The interim conclusion of our study is that companies have not yet reached their target. Two-thirds of German workers surveyed would like technology to be better integrated into their daily work flows. 64% insist on greater ease of use and integration. In particular, handling company content — from documents and templates to email signatures and metadata — puts lines of concern on employees' faces: In a mixed work environment, more than a third of those surveyed expect document management challenges.
Business Empowerment Tools for the Future of Work
In order to optimally keep pace with the new digital workflows within the company, IT decision makers must select and implement appropriate technologies. In order to ensure these desired benefits, such as seamless communication or an efficient document generation process, employee needs must be given equal weight to the potential impacts of new technologies on the entire company.
This symbiosis of tool characteristics is summarized under the term "Business Empowerment". Because the company's success increasingly depends on the capabilities and limitations of the existing technology suite. Business enablers have a positive impact on efficiency and quality in a mixed workplace by featuring the three core characteristics of integration, usability, and enterprise-wide usability.
Integration with intuition
Therefore, new digital tools should be integrated into existing applications where possible. Otherwise, there will be a rapid influx of tools that can confuse and overwhelm employees. In the worst case, new tools are not used even despite their useful functions and high investment amounts that threaten to wither away.
If instead the apps are integrated into existing and frequently used apps such as Microsoft Office, Salesforce or Google Workplace, the actual use blocking limit will be lowered. Employees don't have to switch back and forth between different tools and continue working in the familiar technology environment. This increases user acceptance and increases the desired outcome of new technologies.
This effect is further enhanced by ease of use. The shorter the required training period and the easier it is to deal with the new tools, the more likely employees are to use the new tools and their capabilities. It is therefore important to refrain from techniques that define the desired range of functions but present a confusing user interface and to look for alternatives.
Enable enterprise-wide use cases
Our new world of work is characterized by collaboration between the two teams. The most diverse departments of companies, such as sales and marketing or the branding department and the legal department, collaborate on a regular basis. Especially important in this collaboration: the use of an identical technical stack. If teams use different tools in their day-to-day work, they risk processing breaks when working with other departments, for example when they work on documents together.
Not only does this reduce efficiency, but it can also lead to duplication, errors, and dissatisfaction. Instead, silos in a hybrid work environment have to be further dismantled with the help of company-wide tools. Information and documents can be shared with each other without any problems – nothing stands in the way of fruitful cooperation between administrators, no matter where they are in the world.
Information technology is responsible
Thus, Business Empowerment briefly describes all the technologies that allow employees to perform effective and high-quality work. Within the blanket business enablement category, there are subcategories dedicated to individual subject areas: one example is the content enablement category, which lists the platforms that support the process of creating, editing, and improving company content, whether they are business documents, videos, or marketing materials, and simplify and improve. Other examples include the Sales Enablement and CRM categories.
Through intuitive and integrated digital solutions used at the company level, companies thus create the technological requirements of a networked work world where all employees can efficiently achieve good results.
*Author Jan Michtel is the co-founder by acquisition and managing director in Germany of content-enabling platform Templavi. He founded the Berlin software company Veodin (funded by HTGF) in 2010 and managed the fortunes of PowerPoint experts until the successful exit from Templafy. With the acquisition, the entire Veodin team changed hands including Templafy, where they have since helped develop the product and implement the strategy for the German-speaking region.
(ID: 47988357)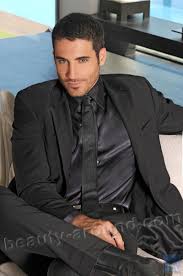 "Certified tv guru. Reader. Professional writer. Avid introvert. Extreme pop culture buff."