The first information about Qualcomm's mobile platforms based on the much faster Nuvia technology, which will probably be available by 2024 at the latest, was already available last year, partly from Qualcomm itself, for example at Investor Day. Polish developer Kuba Wojciechowski had already provided us with the first details in November 2022, which the sniffer had taken from an unidentified source. Accordingly, the fastest laptop codenamed "Hamoa" should have 12 cores, of which eight are performance cores, and the rest are efficiency cores (8P / 4E).
12 core CPU with Adreno 740
According to his statements at the time, the "promising" chip design should compete with Apple's M-series and finally make energy-efficient ARM chips with plenty of possible performance for Windows laptops, and finally Windows-on-ARM help. on success. in a series of tweets The leaker now gives more details, and how true they are, of course, remains to be seen. Accordingly, Qualcomm is currently testing its eight performance cores with a clock frequency of up to 3.4GHz, and the efficiency cores with around 2.5GHz. Each quad has 12MB of shared L2 cache, plus there should apparently be 8MB of L3 cache and 12MB of system level cache, and 4MB of graphics memory is also present on the plate.
Variety of connections with 3x USB 4.0
Speaking of GPU: Like the Snapdragon 8 Gen 2, it should be Adreno 740 and offer support for DirextX12, Vulkan 1.3, and OpenCL/DirectML. Qualcomm's first Nuvia chip design will also support 64GB of LPDDR5X RAM with up to 4.2GHz, discrete graphics chips can be connected via PCIe 4.0 as well as NVMe SSDs, and PCI 3.0 means WLAN cards and 5G modems (ex. Exterior Snapdragon X65), UFS 4.0 controller is also available. OEMs also have access to two USB 3.1 10Gbps ports and three USB 4 aka Thunderbolt 4 ports with DisplayPort 1.4a support.
Three 4K / 5K screens at the same time
Compared to previous platforms, the Snapdragon 8cx Gen 4 is supposed to apparently be able to control up to three displays at the same time, two 4K panels and one 5K panel in parallel. Similar to the Apple M2, Qualcomm's new chip should be ideal for video post-processing and can decode 4K120 and encode 4K60, both with the AV1 codec. Last but not least, the leaker also mentions the Hexagon Tensor NPU which is said to deliver up to 45 TOPS AI performance, and Qualcomm is working closely with Microsoft and Adobe to make AI acceleration on Windows even more beneficial.
As a young tech enthusiast with a past in compiling and overclocking, I worked as a renderer with good old 35mm film before entering the computer world professionally and worked as a Windows client for 7 years in Austrian IT service provider Iphos IT Solutions – server administrator as well as project manager . As a freelancer who travels a lot, I've been writing for Notebookcheck from around the world since 2016 about the latest mobile technology in smartphones, laptops, and gadgets of all kinds.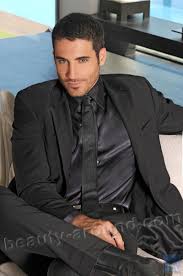 "Certified tv guru. Reader. Professional writer. Avid introvert. Extreme pop culture buff."