11.10.2021


Vienna (OTS) – Austria, the land of mountains, is also the land of tunnels. Hundreds of kilometers of road network pass through large rock masses. Every day people drive through the inner tunnels on their way to work or on vacation, and they are among the safest in Europe. In doing so, people rely on the durability of the structures and regular inspection. This important work is carried out with the latest Austrian means and knowledge. For many years now, three companies have been promoting survey standards through joint research: Tyrolean engineering champion Dibit Messtechnik, Vienna tech company Drafting VRVis Center for Virtual Reality and Visualization and Graz Innovation Center Joanneum Research. Debet has been a long-term partner of the FFG-funded COMET VRVis Competence Center, in which the State of Tyrol has also been a sponsor since 2020.

"In the COMET competency centers, first-class research oriented towards application is conducted, particularly in areas of particular importance to our economy, such as mobility. In addition to Tyrolean funding programs tailored to the Tyrolean economy, the State of Tyrol also participates in COMET competency centers," he says. Anton Mattel, Economic Adviser in Tirol. "With the Innsbruck-based dibit Messtechnik GmbH, which has subsidiaries in the USA and Australia and successfully exports surveying expertise abroad, Tyrolean knowledge is prominently represented at COMET VRVis."

Perhaps: visualization facilitates observation of tunnels

Part of modern tunnel monitoring is high-resolution surveys of the tunnel surface. The recordings are extremely accurate, with an image resolution that makes structures such as cracks visible in the sub-millimeter range. These 3D digital recordings allow experts not only to examine the smallest details, but also to observe changes over time. In this way, damage can be identified and decisions can be made quickly about when and where repairs are or will be necessary (predictive maintenance). For this purpose, Dibit and VRVis have been researching different components for years that have been incorporated into a software solution called Dibit8 from Dibit. This software is specifically used for the visual analysis of these high-resolution 3D tunnel models. Interactive measurement tools are part of the software tool, which makes the scanning process easier. The engineering team can digitally work directly on the 3D engineering. With this monitoring system, 3D tunnel models can be accurately analyzed from your office, reducing long and cumbersome tunnel checks for site traffic. This means that large-scale closures or diversions are no longer necessary. In this way, thousands of kilometers of tunnels can be efficiently maintained without most drivers noticing.
Stocks on the radar:Strabag.
---
random partner
---
Vienna International Airport
Thanks to its geographical location in Central Europe, Flughafen Wien AG positions itself as one of the most important hubs to the thriving destinations of Central and Eastern Europe. Vienna Airport was the starting or ending point for more than 23 million passengers in 2016.
>> Visit 65 other partners at boerse-social.com/partner
More current OTS news here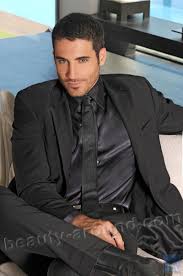 "Certified tv guru. Reader. Professional writer. Avid introvert. Extreme pop culture buff."