On Tuesday, June 22, the European Commission announced the opening of an investigation against the US company Google for its anti-competitive practices in advertising technologies on the Internet display network.
The Google "It is present at nearly every level of the supply chain for online display advertising. We fear [qu'il] Make a competition practice (…) More difficult for services (…) competitors'EU Competition Commissioner Margrethe Vestager said.
Google offers many technical services that mediate between advertisers and publishers to display ads on websites or mobile apps.
This article is reserved for our subscribers

Read also
Competition: Google again fined Brussels
"Fair competition is important — to allow advertisers to reach consumers on publisher sites and to allow publishers to sell space to advertisers — in order to generate revenue and fund content."m أوضح explainedI Vestager.
No legal delay
The commission's investigation will focus on display advertising, an area where Google offers many services. Opening an official investigation does not affect its results.Brussels confirmed. There is no statutory time limit for closing such a procedure, and the duration of investigations varies greatly depending particularly on the complexity of the cases.
"We will continue to engage constructively with the European Commission to answer its questions and demonstrate the benefits of our products to European companies and consumers"A Google spokesperson replied. "Thousands of European companies use our advertising products every day to reach new customers and fund their websites. They choose them because they are competitive and effective", He said.
In 2019, spending on online display advertising in the European Union was around €20 billion.
On June 7, the French competition authority fined Google 220 million euros for promoting its own services in the online advertising sector.
This article is reserved for our subscribers

Read also
Online advertising: Google abused its dominant position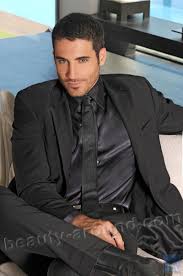 "Certified tv guru. Reader. Professional writer. Avid introvert. Extreme pop culture buff."